Personal Tips for Magic Kingdom, Epcot, and Animal Kingdom
Let's dive into the magic of our recent Disney getaway. In today's post, I'll share our enchanting journey through the happiest place on earth. Along the way, I'll sprinkle in some invaluable tips, our carefully curated itinerary, and vibrant photos to transport you right beside us. So, let's set off and explore the heartwarming world of Disney together!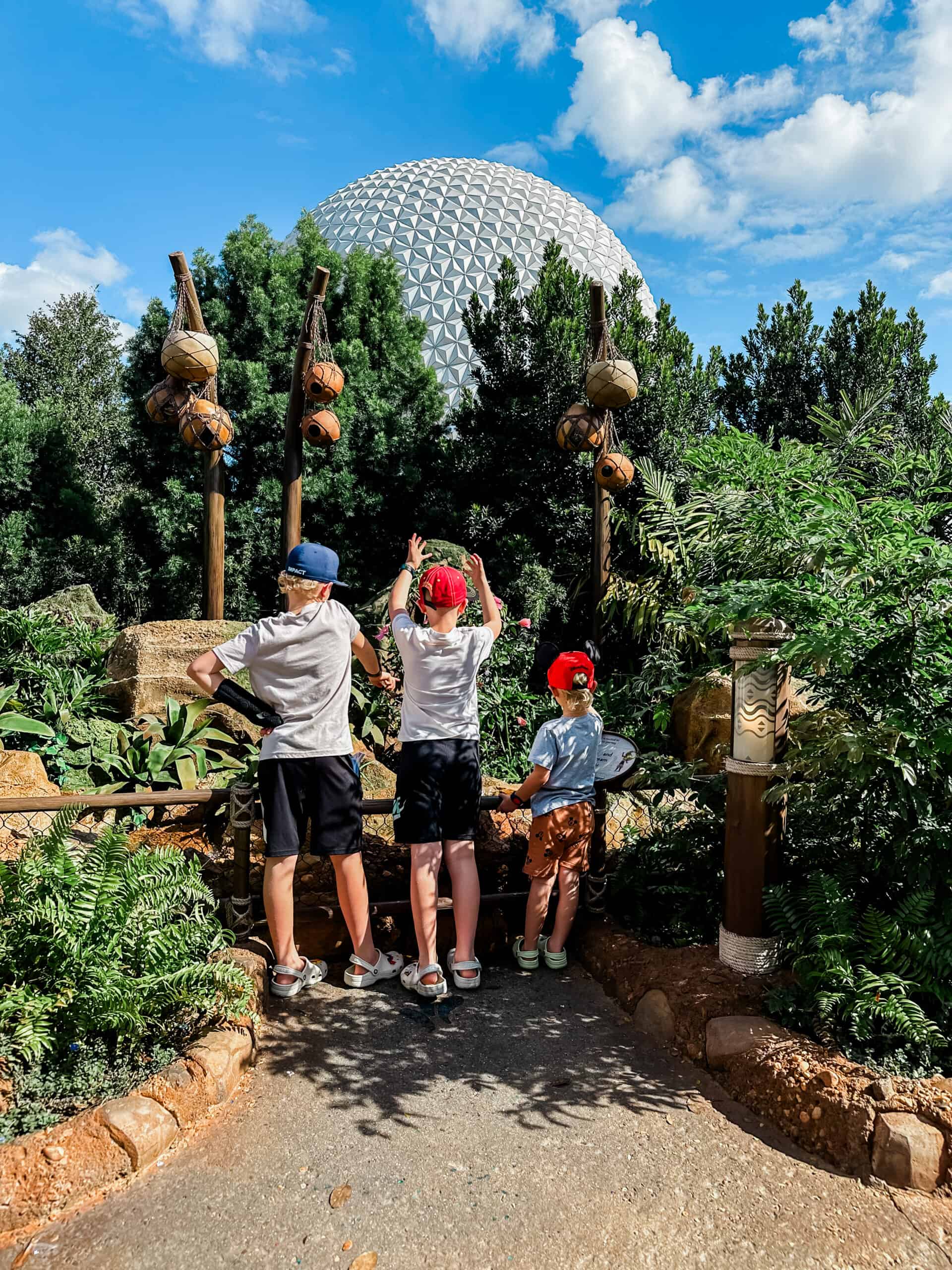 Let me introduce you to my husband, Roger – the mastermind behind our incredible Disney vacations. With a passion for meticulous planning and an eye for detail, he turns our family trips into unforgettable adventures. Roger has truly honed his skills in orchestrating the perfect Disney experience for our family and thoroughly enjoys the process.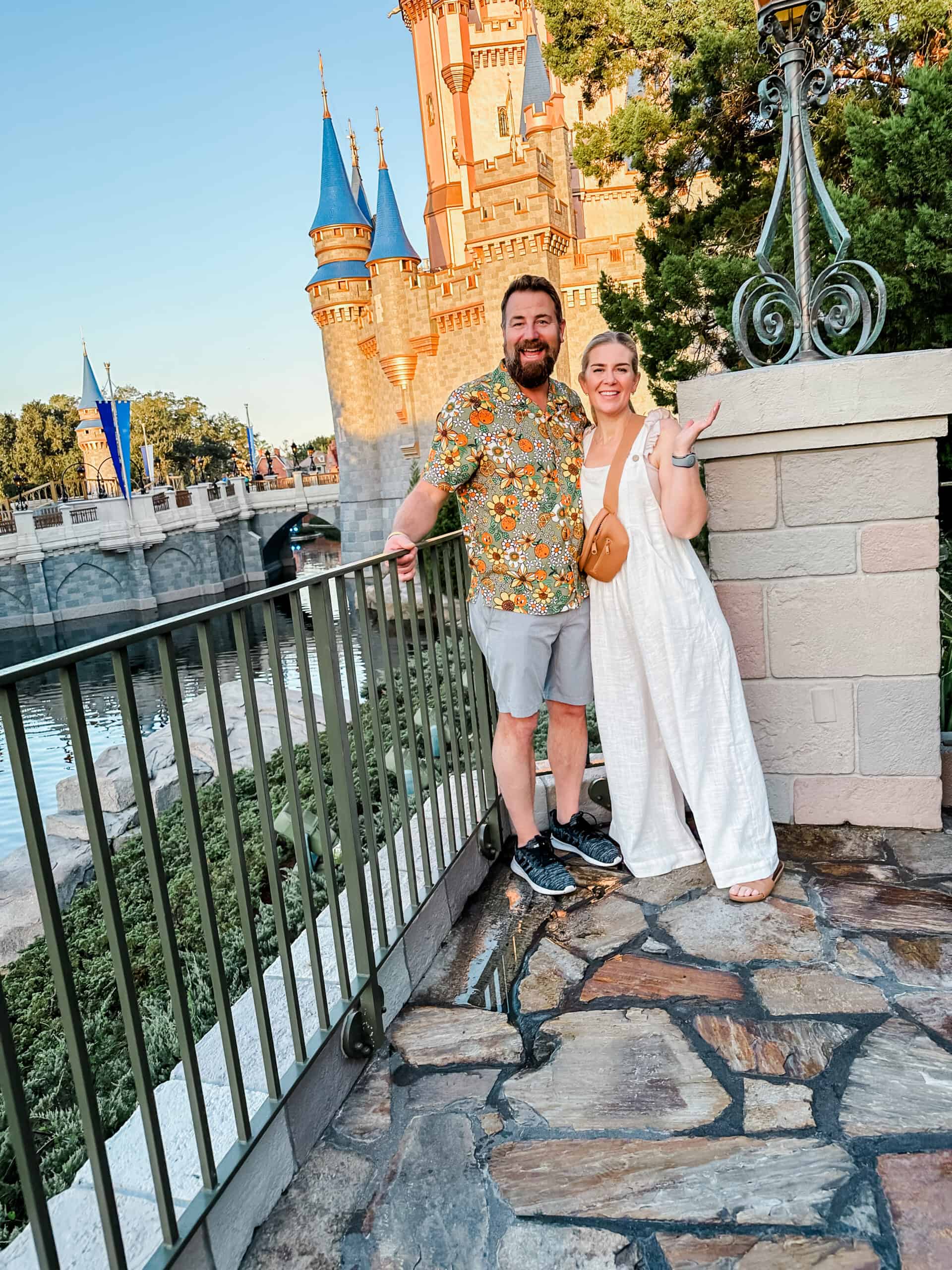 Top Tip for Disney Newbies
Unveil the Magic with Disney Planning Services
If you're new to the Disney experience, I cannot emphasize enough the benefit of tapping into the complimentary services of a Disney Planner. Meet Michelle, our Disney maestro for all our six magical vacations. And trust us, we won't be planning a Disney trip without her!
Why Opt for a Disney Planner
An expert like Michelle, well-versed with every Disney nook and cranny, can elevate your trip from memorable to unforgettable. She streamlines the planning, lifts the burden, and ensures a hitch-free escapade for all. The best part? Her expertise doesn't cost you a dime!
Relishing our Disney moments without a hitch is made possible with Michelle by our side. Every cherished memory we've created owes a bit to her guidance.
Note: This isn't a sponsored shoutout. Our endorsement springs from genuine contentment with Michelle's unparalleled service. She's truly become an indispensable chapter in our Disney storybook.
Embrace the Magic
From my initial doubts, I've grown to cherish the spellbinding charm and annual rituals of our Disney adventures. Thanks to Roger's sharp planning finesse and Michelle's sage advice, our family has woven together moments that are nothing short of magical.
Should Disney beckon you, don't hesitate to give Michelle a buzz. She's a wizard in turning Disney fantasies into tangible memories, whatever your budget may be. Full contact information below.
Our Top Disney Tips
Relax and Recharge: Remember, it's a vacation! Schedule some well-deserved downtime between those bustling park days. A leisurely afternoon by the pool or simply resting can rejuvenate everyone for the next round of Disney magic.
Highlight Your Must-Dos: What sparks joy for your group? Pinpoint those special activities and make them your top agenda. Whether it's capturing yearly growth photos, savoring seasonal goodies, bonding with beloved characters, or seeking out age-appropriate rides – go for what matters most to you.
For the Little Ones: If you're on a journey with young adventurers, Disney has thoughtfully designed spaces equipped with essentials like nursing rooms and changing areas conveniently placed near park entrances. A real gem for parents!
Ponder Over Genie+: Think about adding a sprinkle of Genie+ magic. For an extra $27 per person each day (sometimes less), it unlocks faster access to coveted rides. If squeezing the most out of every park hour is your game, this might be your ticket to skip those winding queues.
Early Birds Get the Magic: Lodging at a Disney Resort? Here's a perk: a 30-minute head start at the park before it opens its gates to everyone else. Dash straight to your favored attractions and revel in the magic sans the crowd.
Dine Like Disney Royalty: Have you seen a particular Disney dining spot? Make sure you book your table up to 60 days in advance, especially for those sought-after character meals or hot-ticket restaurants. While there's always the option to pack a picnic or grab a quick bite, those cozy sit-down spots can be elusive without a prior reservation.
Dine with Stars: If rubbing shoulders (or fins or wings) with characters is on your wish list, character meals are the way to go. Savor delicious bites as iconic figures come right to your table. It's a double win – a sumptuous meal without the marathon wait times often associated with park character encounters.
After-Hours Magic: Disney's after-hour parties are like secret soirées where the park comes alive differently. On these special days, a separate ticket whisks you into a less crowded wonderland, as most guests are on their way out by 6 p.m. The rides? Oh, they're practically beckoning you to hop on. Do note that Lightning Lane might take a break, but with the thinning crowds, you'll hardly miss it.
Go with the Disney Flow: While a roadmap is practical, remember to sprinkle in a bit of spontaneity. As the day unfolds, ride wait times will ebb and flow, so be ready to pivot your plans and seize those golden low-wait opportunities. And be willing to walk across the park!
Tap into the Digital Magic with the Disney World App & Genie Plus: Stay in the know with the official Disney World app—it's like having Tinker Bell in your pocket, guiding you with live updates on attractions, timings, and more. Fancy a sprinkle of extra magic? Genie Plus for Magic Kingdom with its Lightning Lane is a game-changer.
Pause for a Peaceful Lunch: Amid the whirlwind of excitement, pencil in a sit-down lunch at one of Disney's cozy, air-conditioned eateries or quick-service spots. It's a delightful way to catch your breath, tantalize your taste buds, and gather your thoughts before diving back into the magic.
Swift Eats with App Ordering: Whiz past the queues by using the Disney World app to order from quick-service spots. It's like having a magical fast pass for your meal –swoop in to collect when it's piping hot and ready.
The Fireworks Fantasia: Ensure you carve out time to bask in the glow of at least one fireworks extravaganza. This spellbinding blend of lights and melodies is the very essence of Disney magic. Check timings and set your evening around this sparkling treat.
Prime Spots on Main Street: For a front-row seat to the fireworks, make a beeline to the vicinity of the Plaza Restaurant or Casey's Corner on Main Street. A tip? Arriving about 45 minutes early will secure a stellar view down the iconic street.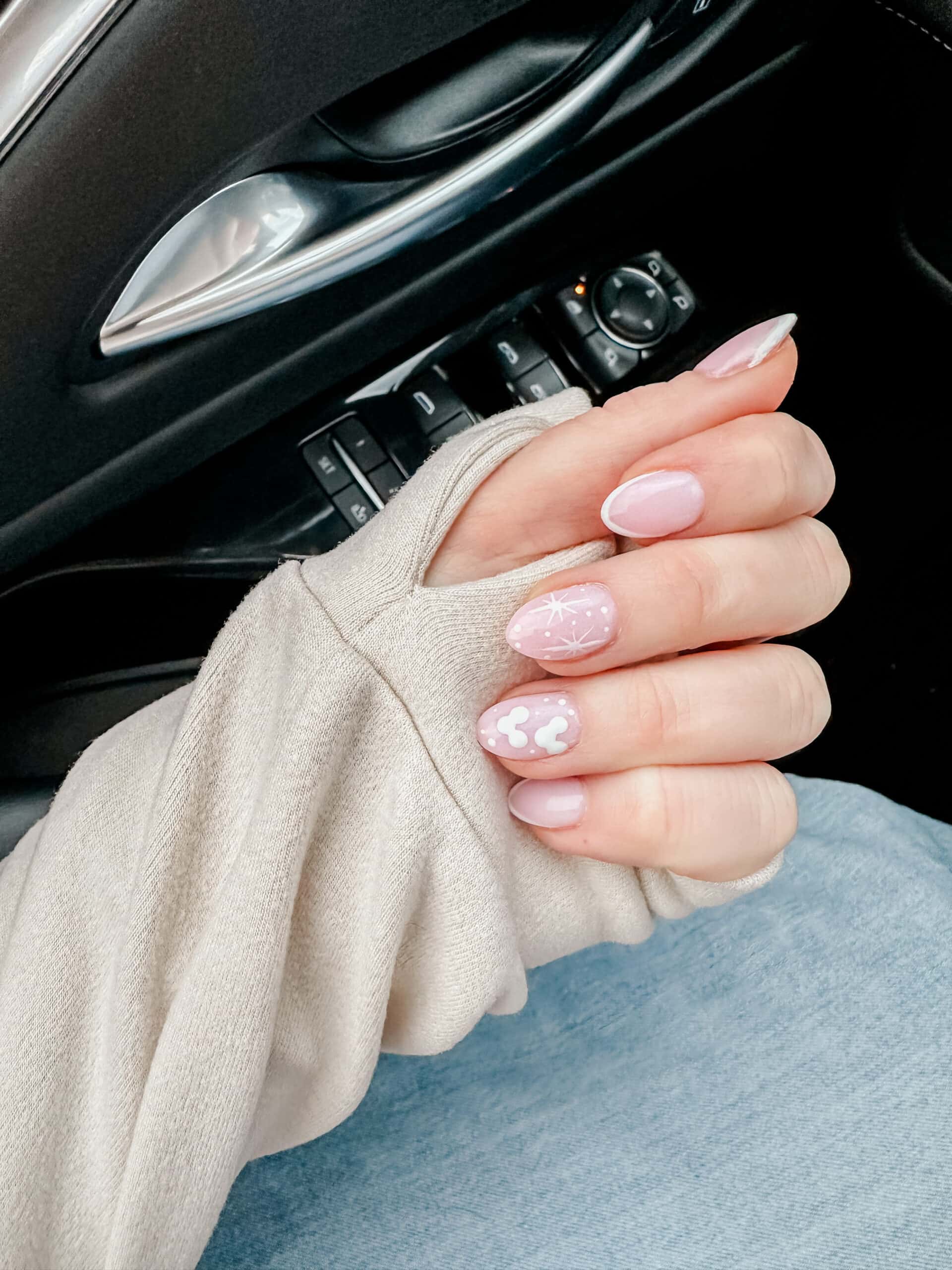 Now, buckle up for a deep dive into the heart of Disney! Our day-by-day park guides are a fantastic starting point but always remember: Your Disney tale is yours to pen. While our itineraries light the way, mold them, tweak them, and sprinkle in your whims and fancies. Treat them as your map, but don't forget to blaze your own trails to create memories that last a lifetime. Are you eager to sketch out your Disney dream? Onward we go!
Our Day Dancing With Disney Magic at the Magic Kingdom
Fantasyland First Steps: We kicked off our day with some whimsy in Fantasyland, hopping onto the iconic Teacups and letting the world spin around us before venturing into Tomorrowland
Tomorrowland Tales: Our adrenaline surged on the Tomorrowland Speedway and continued as we joined Buzz Lightyear on his Space Ranger Spin mission. For those craving a glimpse of the cosmos, the Space Orbiter and Space Mountain were exhilarating detours.
Liberty Square's Lively Ghosts: We couldn't resist the eerie allure of the Haunted Mansion. And a hint for you: once you've wrapped up your current Lightening Lane choices, be on the lookout for the next
Fantasyland & Adventureland Fusion: Drifting away from "it's a small world" was like a serene palette cleanser before our daring escapade with the Pirates of the Caribbean and a curious wander through Tom Sawyer Island.
Lunch with Legendary Friends: The Crystal Palace was our midday haven. We dined with delightful characters. A heads-up: snag your reservation 60 days in advance (6:00 a.m. EST) for a queue-free, character-rich meal.
Resort Respite: We took a leisurely breather, indulging in some room service luxuries before gearing up for the After Hours Party
After-Hours Amusement: Fewer crowds, twinkling lights, and no Lightening Lane – the park felt like our own. We navigated through attractions using the Disney World app and got into the Halloween spirit with Jack Skellington's Haunted Mansion. Be patient; this exclusive experience might have a bit of a wait
Tricks, Treats & Tranquil Tours: We indulged in some trick-or-treating fun, enjoyed a laid-back glide on the People Mover, and revisited some beloved classics: Dumbo, the enchanting world of the Little Mermaid, and a trip through the Hundred Acre Woods with Winnie the Pooh
Jungle Jaunts: Our day wrapped with chuckles and chuckles on the Jungle Cruise.
Our day flowed beautifully with this plan, but remember, this is just our tale! Tailor your journey to your heart's desire, keeping park hours and Lightening Lane openings in mind. Always check for any ride updates or closures.
Our Enchanted Epcot Adventure
Early Bird Gets the Worm: We made the most of Early Entry
Monorail Mania: After Remy's, it was monorail time! We hopped onto the monorail, alighting at the transportation center and swiftly transferring to the Epcot-bound monorail.
Morning Munchies: Upon arrival, we ate some aromatic coffee and a hearty breakfast at Connections Café/Starbucks, nestled in Norway.
Frozen Fancies: Post breakfast, it was time to get whisked away into the magical world of the Frozen attraction.
Nordic Navigations: We then roamed around Norway, savoring the bakery's delights and soaking in the museum's history.
Mexican Marvels: Our journey took us to Mexico next, where we delved into the charm of the 3 Caballeros.
Park Playtime: After a little wander, we gathered our little ones and strolled across the park.
Water Whimsy: The Moana water experiments in The Seas pavilion were refreshing and fun!
Land & Air Adventures: We glided peacefully on the Living with the Land boat ride before taking to the skies with Soarin' Around the World in The Land.
Lunch & Leisure: A delightful midday meal break was followed by a cultural excursion to the Canada and England pavilions. We ate at the Garden Grill- which rotates!
Ratatouille Revelry: Remy's Ratatouille Adventure awaited us in France, and we breezed through with the Lightning Lane.
World Showcase Wandering: As we meandered through the World Showcase, we indulged in delectable snacks from various corners of the world.
Morocco to Kenya: From the intricate designs of Morocco and Japan to the playful interactions in Germany and the lively beats of Kenya, every moment was filled with discovery.
Restful Rides & Refreshing Respite: We took a shaded break in one of the 3 cabs, recharging before exploring the wonders of the Nemo Aquarium.
Stellar Send-off: Our Epcot escapade culminated with a voyage through time on Spaceship Earth
Always remember the best-laid plans can evolve! Wait times, ride availability, or even whims and fancies might shuffle things a bit. So, watch the park's updates, especially if Guardians of the Galaxy is on your list. Here's to a mesmerizing day at Epcot!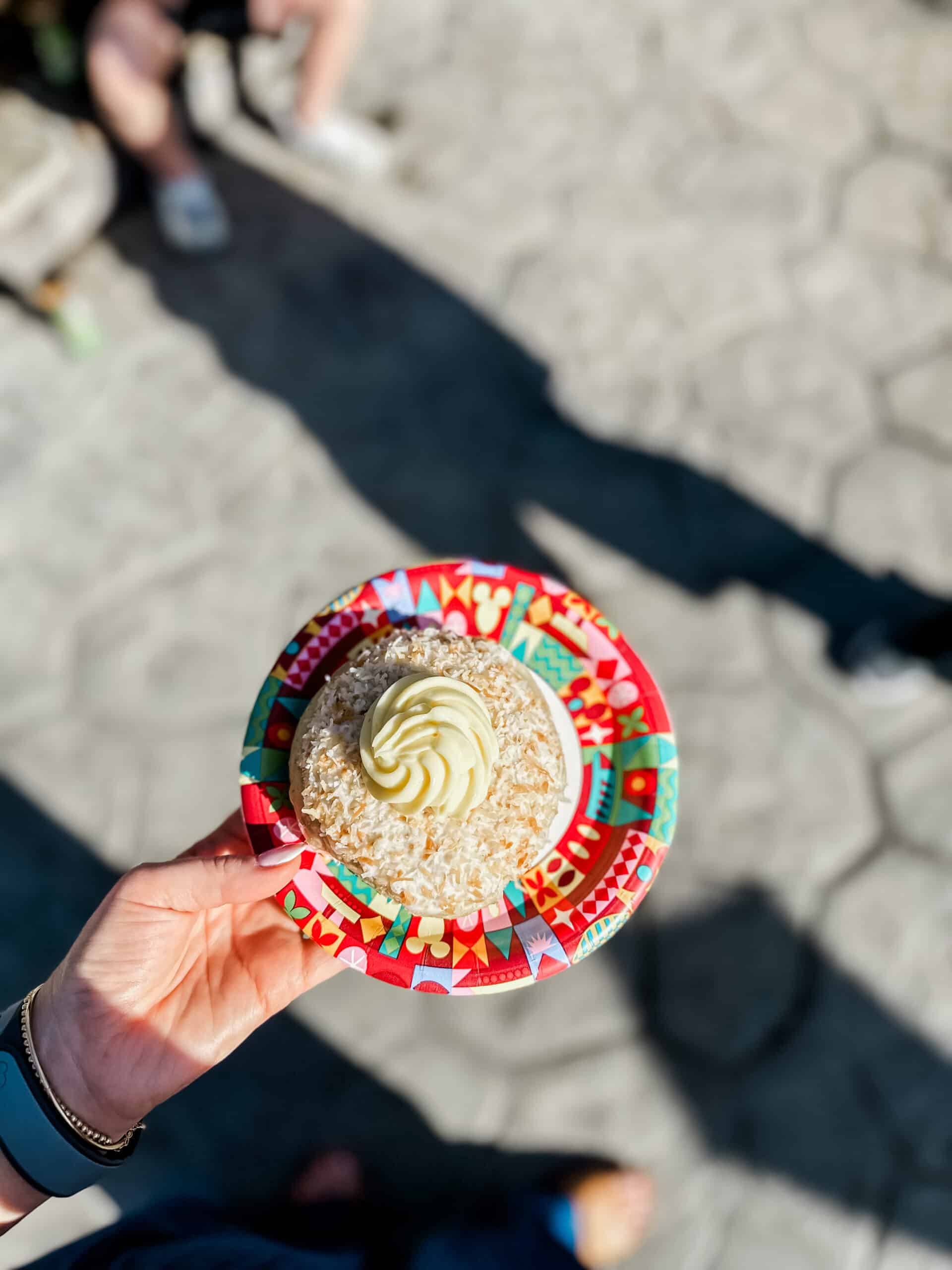 Our Animal Kingdom Expedition
Wake-Up Call: We started our day with a caffeinated boost from Starbucks, fueling our excitement for the adventure ahead.
Safari Sojourn: Journeying through the African savannah, we were captivated by the magnificent wildlife on our safari adventure.
Gorilla Gaze: The Gorilla Falls Exploration Trail offered us intimate glimpses of these majestic primates in their serene habitat.
Rapid Rendezvous: Ready for a splash, we plunged into the thrilling rapids of the Kali River Rapids.
Tiger Territory: Our steps led us to the Tiger Walk, where we were enchanted by the regal tigers roaming their realm.
Badge Bonanza: As budding Wilderness Explorers (from Disney's movie, Up), we collected badges and deepened our appreciation for nature.
Dino Drama: Heartbeats racing, we embarked on the Dinosaur ride. An unforgettable moment? Soren's playful fright!
Dino Delights: Dinoland beckoned, where we indulged in the creamy goodness of an ice cream sandwich from Dino-Bite Snacks.
Twirling TriceraTops: Laughter echoed as we took a whimsical spin on the TriceraTop Spin.
Playful Prehistory: The Boneyard became a haven of play, where the kids climbed and explored the dino-themed wonderland.
Tantalizing Tiffins: Our taste buds danced during our meal at Tiffins – food inspired by travel
Bug's Break: We took a moment to enjoy the humorous antics of our insect friends in "It's Tough to Be a Bug."
Explorer Encore: Our Wilderness Explorer adventure continued, collecting more badges and knowledge.
Pandora Prowess: The ethereal Flight of Passage transported us to another world, leaving us in awe of Pandora's beauty (best ride at Disney).
Na'vi Nosh: At the Satu'li Canteen, we savored the delectable Na'vi Bow Bow Buns, a taste sensation!
Pandoran Peace: Drifting on the Navi River Journey, we enjoyed the tranquil ambiance.
Dino Double-Down: Our love for Dinoland drew us back for another dino ride, games, and, of course, more ice cream indulgence!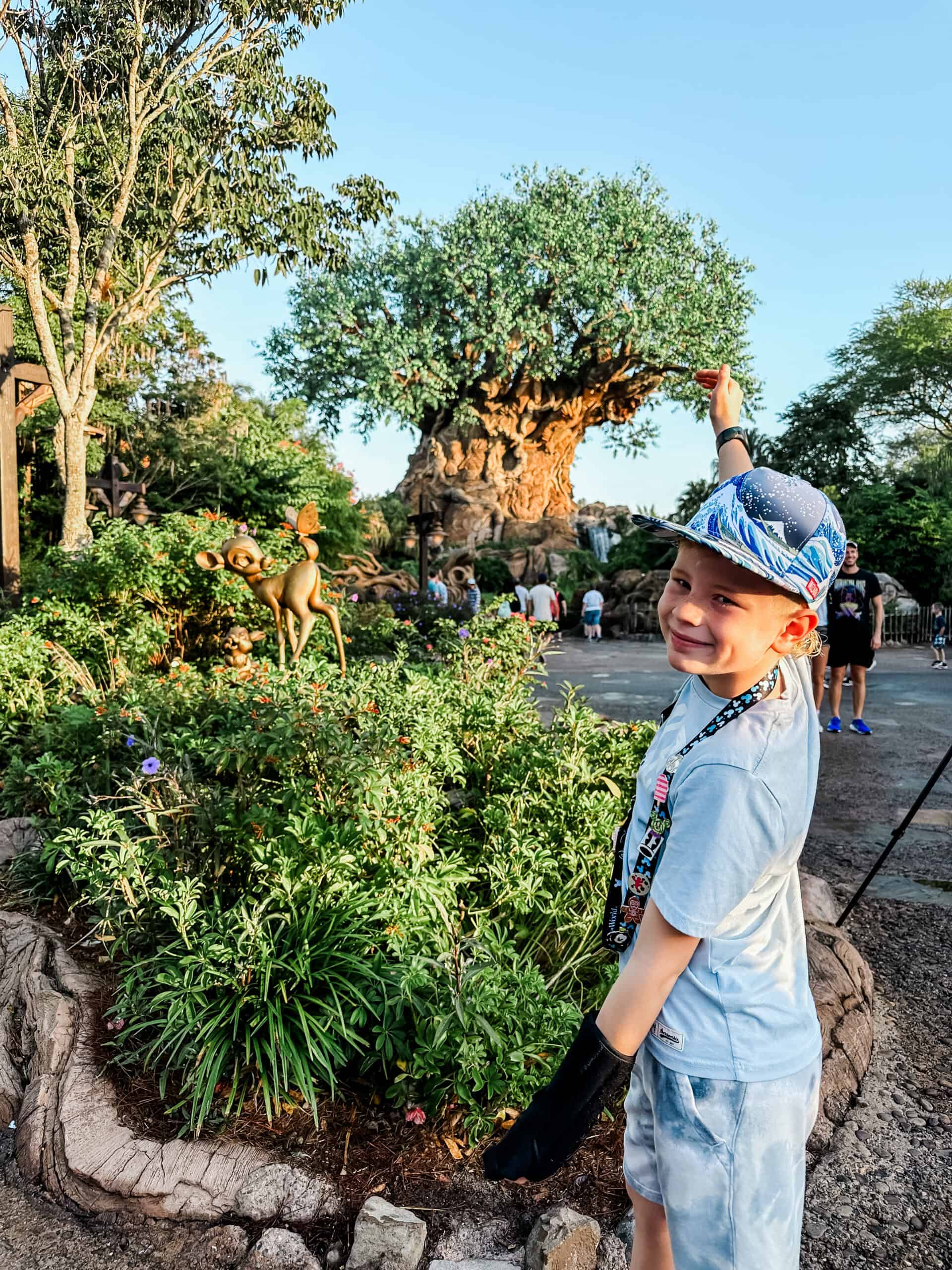 This lineup was our Animal Kingdom blueprint, but always be ready to adapt based on whims, wait times, and any other unexpected adventures. Embrace the wild wonders of Animal Kingdom!
In Closing…
As we wrap up this enchanting recap of our Disney journey, I hope our experiences, tips, and tales inspire you to craft your own magical moments. Remember, every Disney trip is a unique tapestry woven with laughter, adventure, and memories. Whether it's your first visit or your hundredth, there's always a new wonder waiting around the corner. So, don your Mickey ears, embrace the child within, and let the magic take over. Until our next adventure, keep the Disney spirit alive in your heart, and may all your days be sprinkled with pixie dust!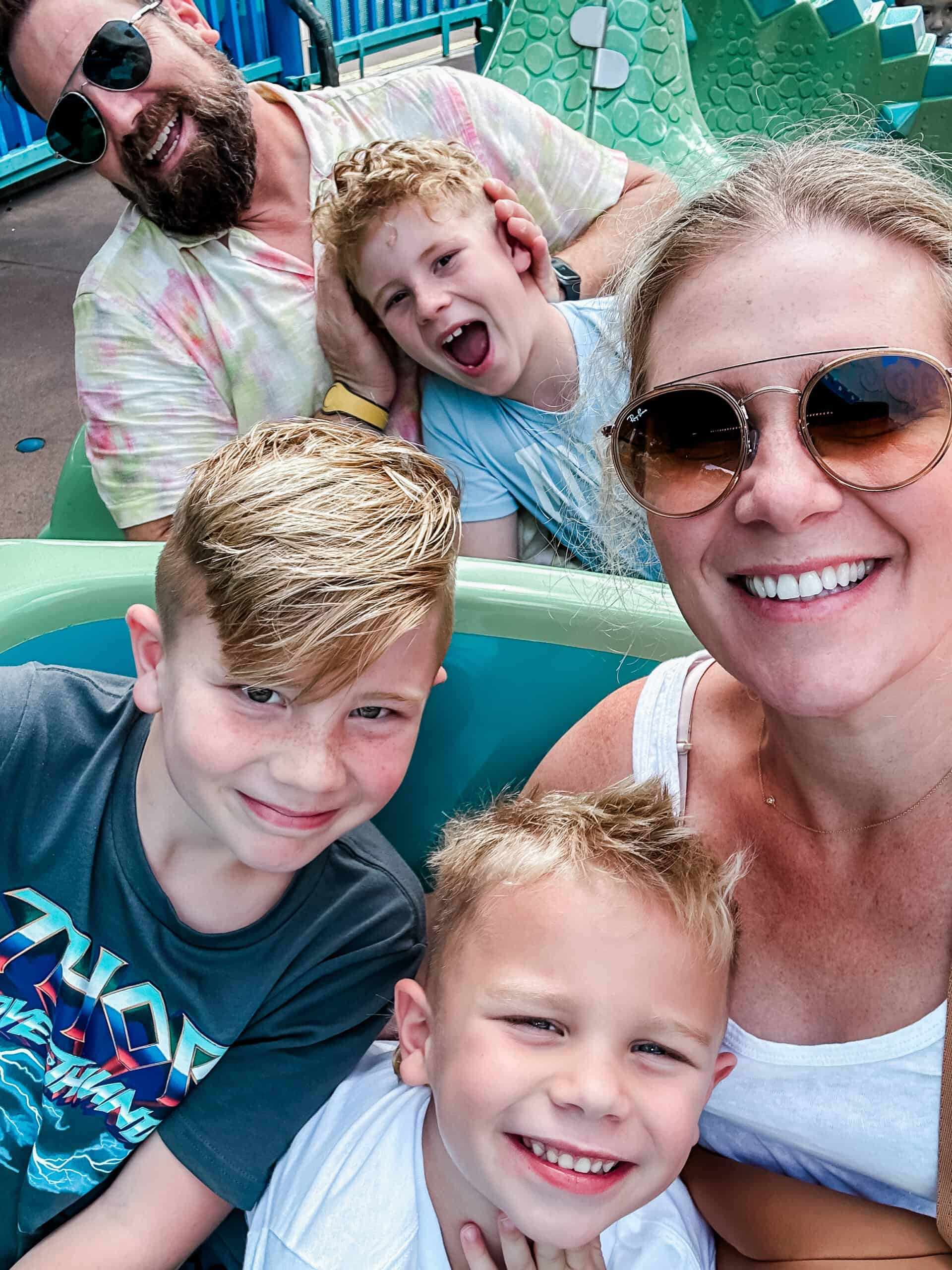 Thank you for joining us on this journey. Stay tuned for more family adventures, and don't hesitate to share your own Disney tales in the comments below. Sending magical wishes your way!
In the meantime, enjoy!
-Karin
Disney Planner: Michelle Cole: m.cole@magicalvacationplanner.com