School may look a little different this year, but kids still need tasty lunches and parents need something easy to prepare, so, enter these delicious Mac and Cheese Bites!
So excited to be partnering with Ello Products for this post. All thoughts and opinions are my own.
I think it's safe to say back to school this year is going to look a bit different than it has in the past. But, no matter if our kids are back in the classroom, or remote learning from home, we most definitely need some easy lunches we know they will love! My oldest and middle will be heading back to in-person learning, while my youngest will be home with me. We have already talked with them about some of the new steps to keep everyone healthy and safe while at school, but they were sure to confirm that homemade lunches (mostly the treats), will still be part of the deal!
This simple recipe is perfect if you have leftover mac and cheese (if that ever happens, lol) or would like to keep something handy in the freezer for mornings (or afternoons) that seem a bit rushed. The boys are big fans, and I love knowing that I have a grab and go option!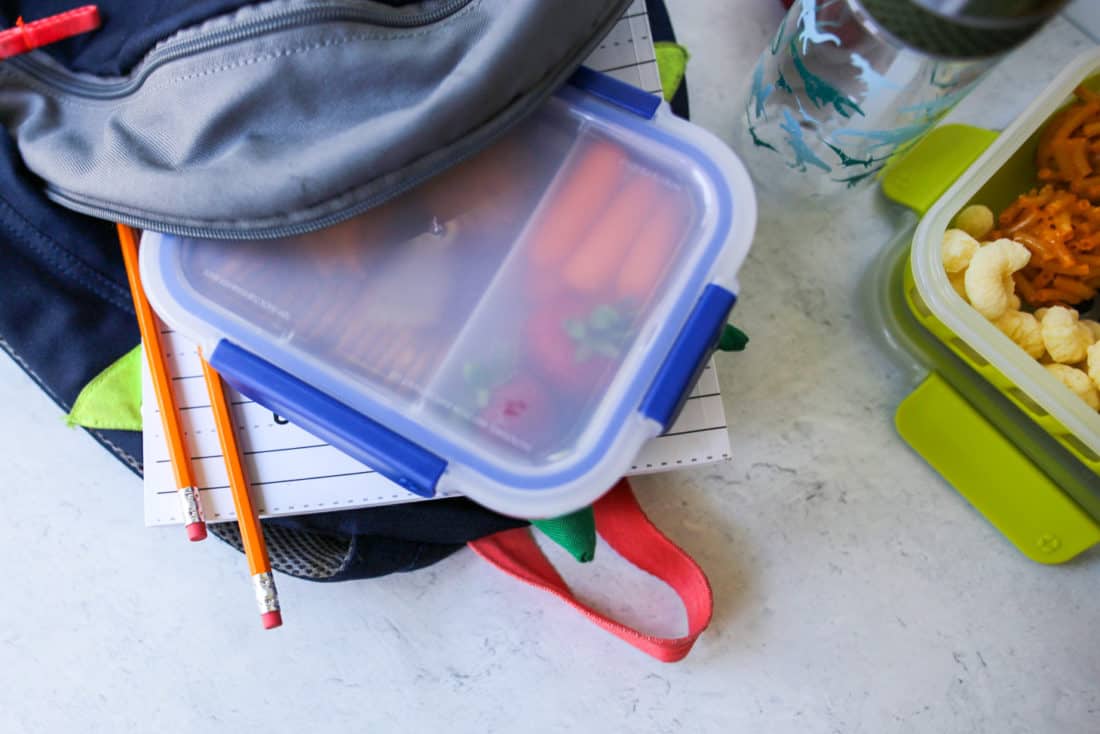 I am partnering with Ello products to share with you their new bento style, Sammie Kids Plastic Lunch Container.  I am a pretty tough critic when it comes to kid's lunch containers, as my boys usually require ample room for food (they are always eating … seriously), and don't always have  gentle hands when handling things. Whew, boys! These containers can hold an entire sandwich, as well as plenty of room for treats (or veggies, of course).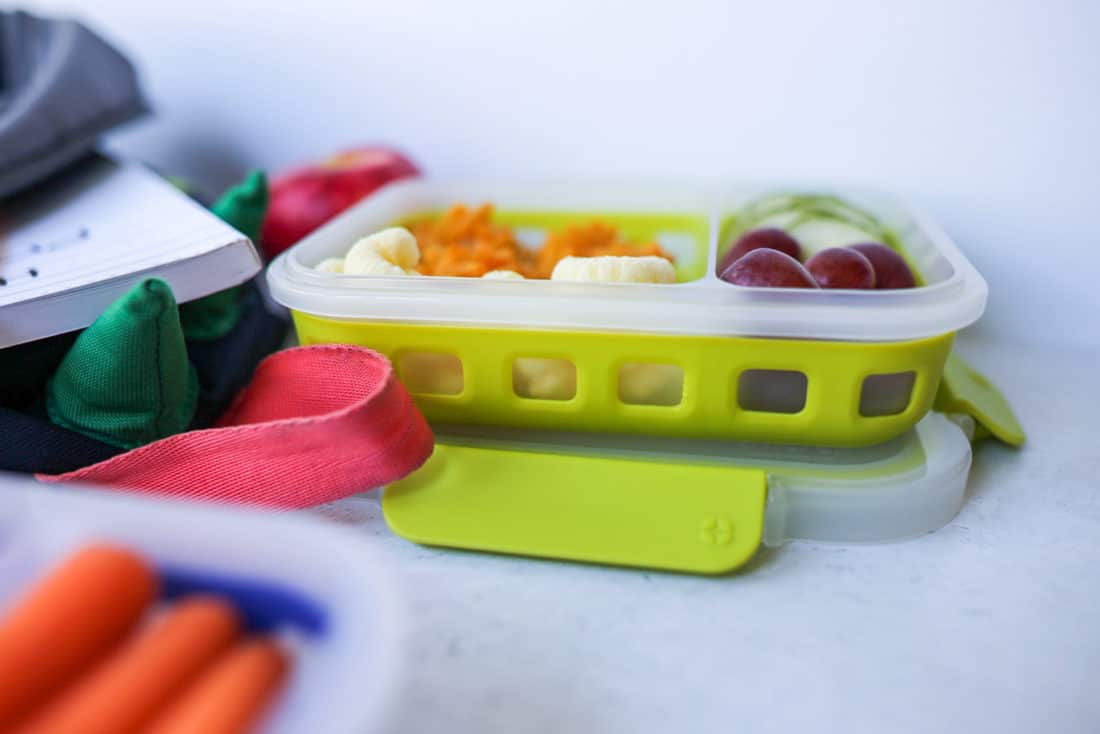 If you're like me, you want to know these babies hold up! So, let me share some of the awesome features that I can happily say make me a fan:
Leak proof, which has my middle guy excited about a possible yogurt and sprinkle situation
Dishwasher, microwave, and freezer safe
All parts are BPA free
Color matching lid and sleeve; dare I say, this means the boy can easily find and fill their own containers?! So long lunch duty … maybe, lol
Built-in coaster, so there's no worry about the container sliding around while on surfaces
Easy use for the kiddos- they practiced opening and closing about a gillion times
Ello Products can be found at Target, or click HERE to find out where you can purchase these new Ello Sammie Lunch Containers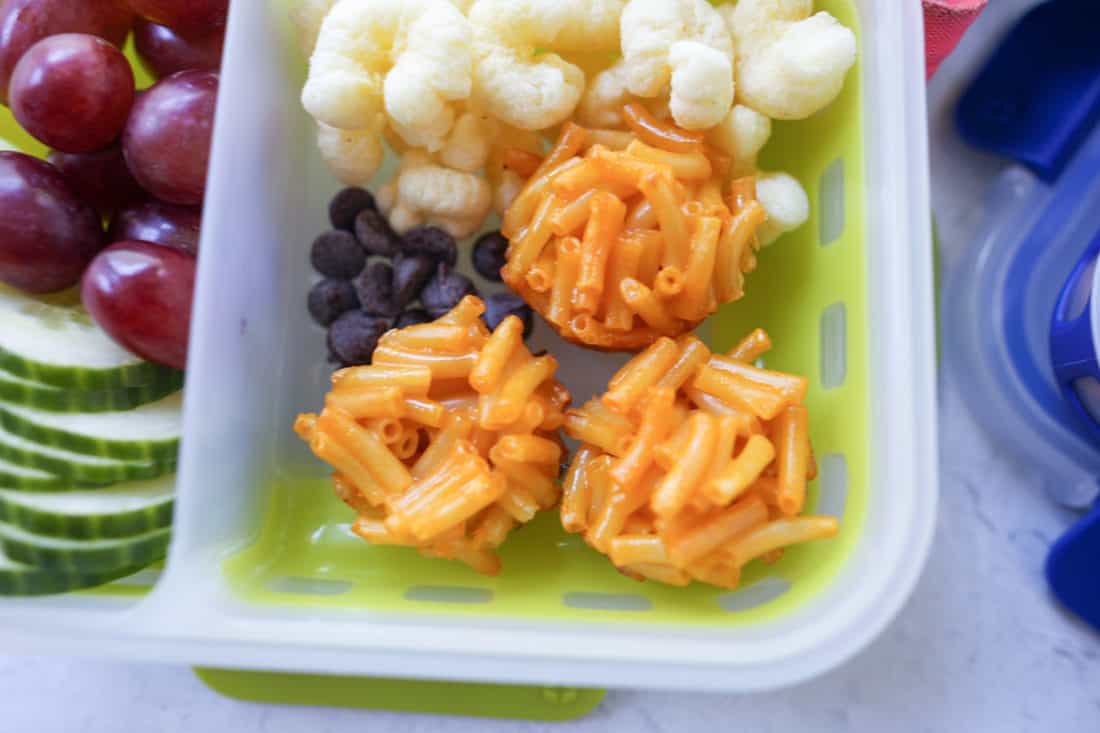 As I mentioned before, these Mac and Cheese bites are incredibly easy, and store well in the freezer. They can be thawed in the refrigerator overnight, which is a great way to have meals prepped and ready skipping the morning rush! They can be served cold or reheated. And if you're feeling really extra, feel free to garnish with some bacon "sprinkles". Feel free to use whatever Mac and Cheese brand you love most- remember, this is all about keeping it simple, and many of the box brands are now organic, or even grain free.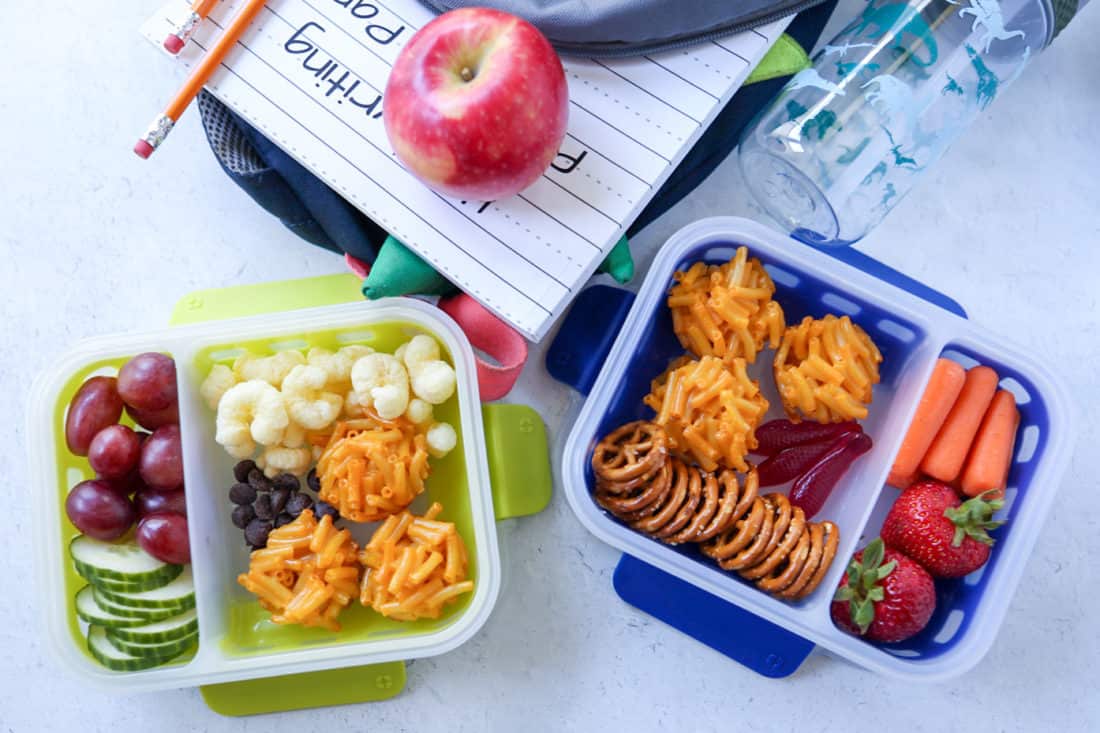 Mac and Cheese Bites
Makes 12 mini muffins
INGREDIENTS
1 box of prepared mac and cheese
1 egg beaten
Mini muffin tray
Avocado or cooking oil spray
Big pinch of salt
DIRECTIONS
Preheat oven to 400 F
Spray mini muffin tin with cooking spray
Prepare the mac and cheese per the instructions on the box, however, cook the noodles one less minute than recommended
All to cool slightly, if the mac and cheese is too hot, the egg will begin to cook
Using a spatula, gently stir in the egg (this is what keeps the bites together), along with a heavy pinch of salt
Scoop and fill the muffin cup with the mac and cheese
Bake at 400 F for 10-15 minutes (you want the edges to be slightly brown)
Using a sharp knife, carefully run it along the edge of the muffin cup, so the mac and cheese bite will easily life out, allow to cool before storing, or eat right away (both great options)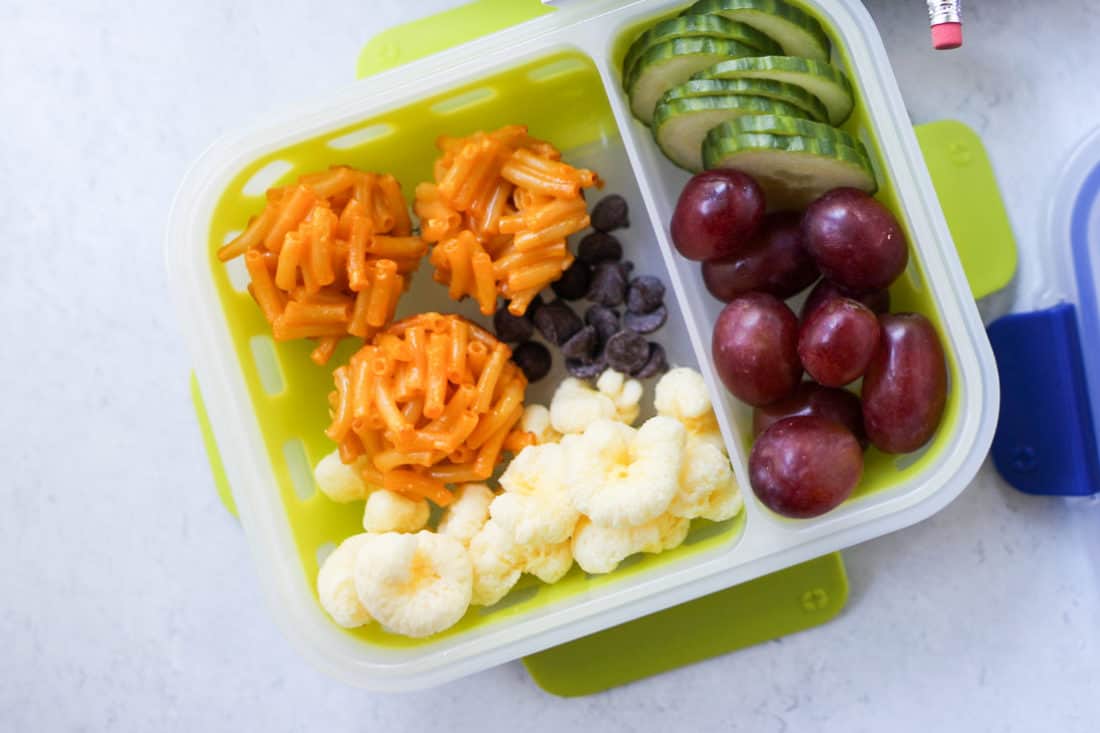 Served with puffs, grapes, chocolate chips (you always need a treat), cucumbers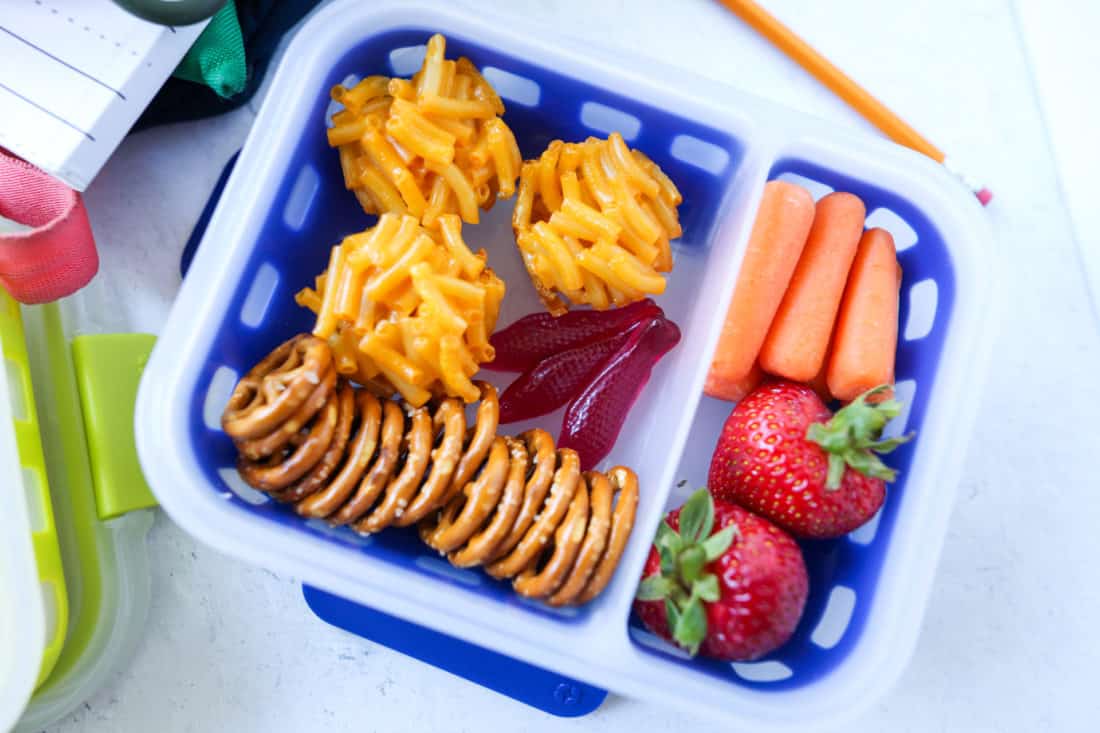 Served with pretzels, Swedish fish (there's that treat again), strawberries and carrots