Take a look at our family rhythms to learn how we stay on track managing busy work schedules, three boys, and everything that life brings. Plus find free printables to help you build rhythms of your own!
I think it's safe to say parents understand the importance of routine when it comes to kids. From sleep, to meals, to bedtimes, we get it. However, what does all that in-between time look like? It can be challenging to create consistency when life with kids can be anything but predictable, and the daily chaos is REAL! *My mind wanders to mornings when the dogs are barking, the older boys are wrestling, my three-year-old is rolling through the house on a push car, my husband is telling me about his schedule, and I haven't even managed to get a cup of coffee.* So, our family has opted for a rhythm rather than a minute-by-minute schedule. This helps the boys to feel a sense of control, comfort, and expectation. It helps me practice my patience and flexibility while allowing me to feel like I'm helping them with lifelong skills and that we're all still getting what we need.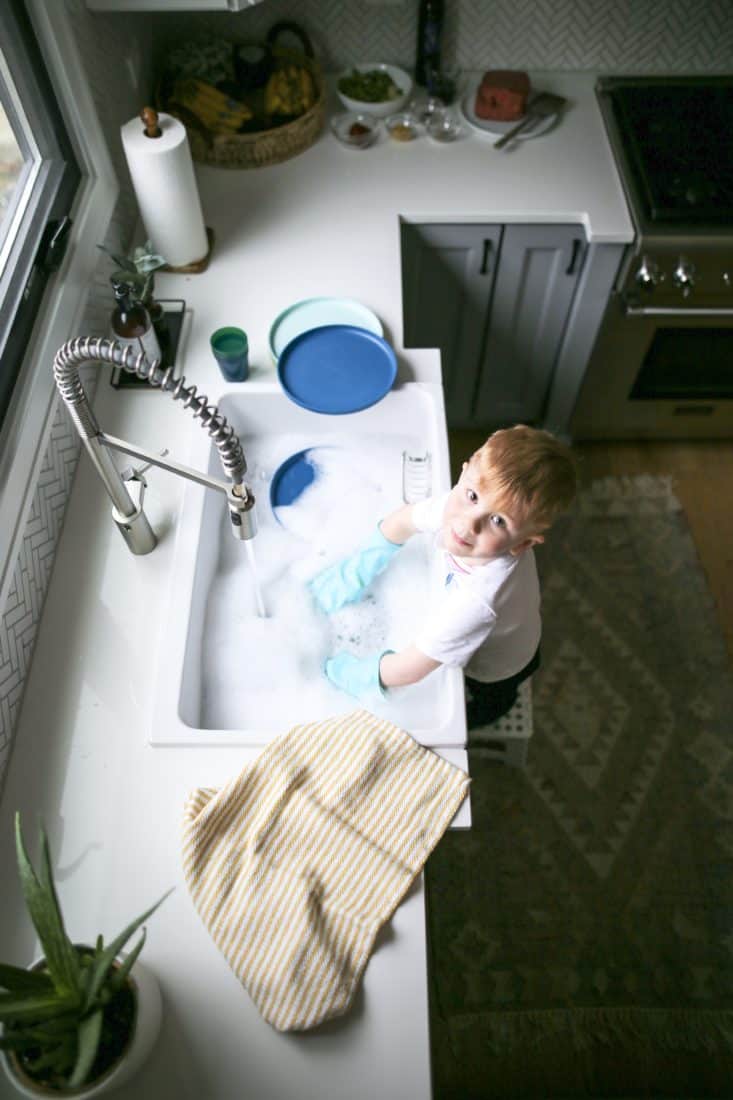 A rhythm is meant to be more flexible than a schedule. For children, having a sense of control and knowing what's next allows them to manage their feelings better, and that consistency helps create a sense of safety and confidence. A rhythm is a framework for the day. Using a time-blocking technique, we can all know our role and the part we play in our team (a.k.a family). Remember that our school days differ from our summer, vacation, or weekend days.
The idea of a daily rhythm is from the Waldorf School; it was meant to mirror breathing in and out … inhaling and exhaling through your day. You can read more here: Daily Rhythm at Home and Lifelong Relevance by Helle Heckmann.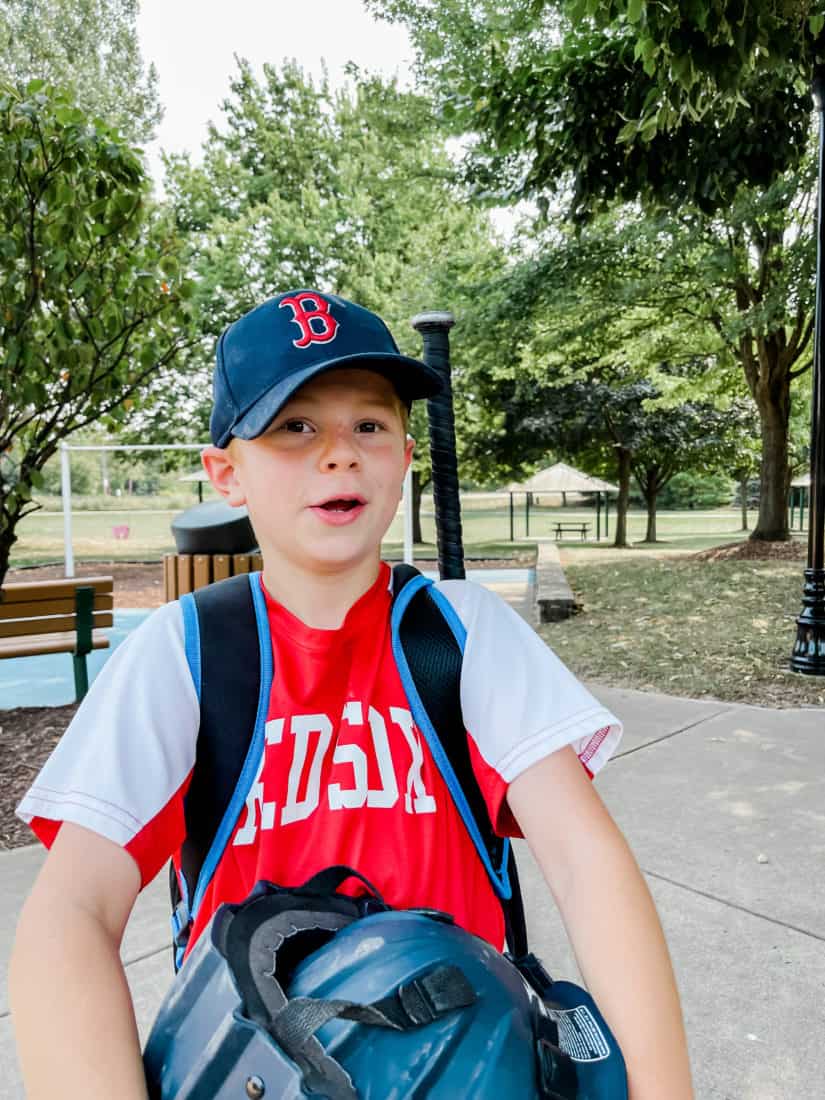 Here's a simple way to create a rhythm for your family:
Write down a typical school day for your kids – Be sure to include their responsibilities, school day, extracurricular activities, hygiene, play, and free time.
Begin to block the time, being mindful of transitions. These blocks are usually anchored by main activities that break up the day. For example, I use before school, at school, after school, dinner, and bedtime, but I use what works for your family.
Please keep it simple! This isn't an exhaustive list but a guidepost for what's next.
Draft and print up (I've created a free template if you'd like to see what ours looks like, it's below), and place it somewhere everyone can see- visuals are huge with kids (and grown-ups, for that matter).
Refer to the rhythm when you're asked; you need to prompt or remind. It's also helpful to review it now and then to ensure we're all on the same page!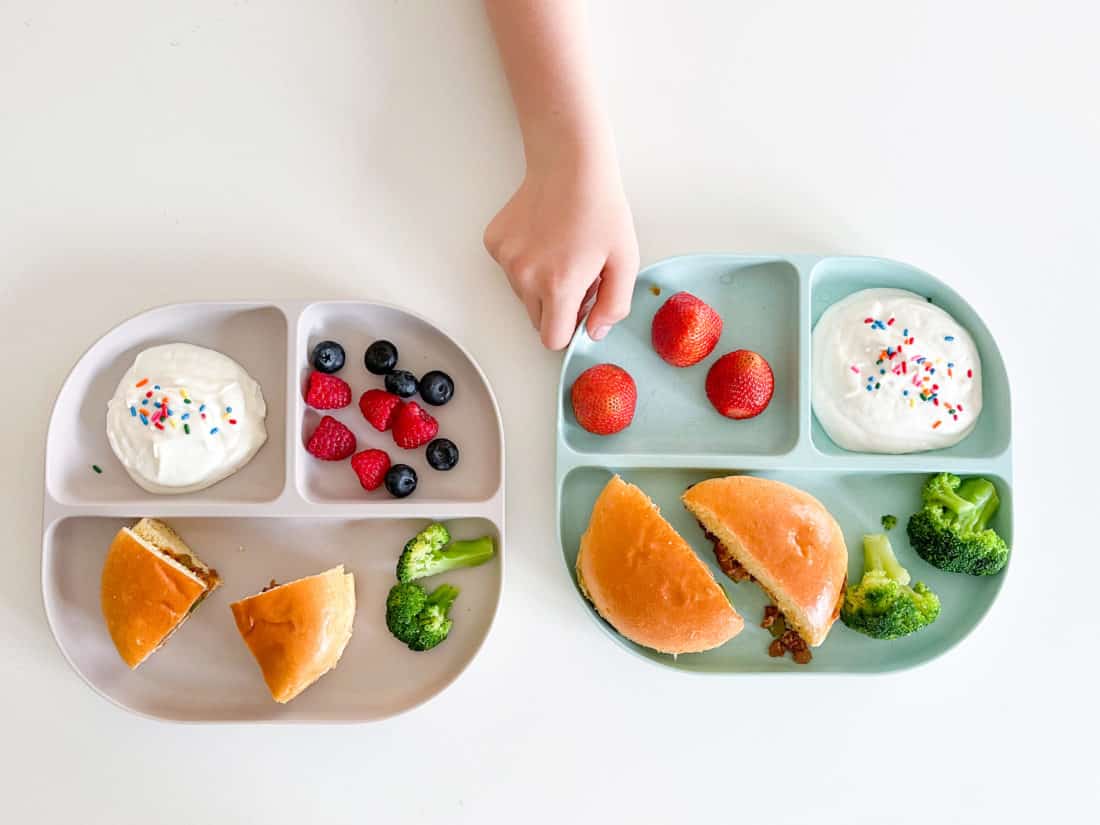 Please understand that kids are still kids! Just because you have a rhythm does not mean they will suddenly become self-sufficient, need no further prompting, or go/do willingly without complaint, ha! Parenting is a long game, and it's up to us to teach them the skills they need as they grow into who they are meant to be. I also like to keep the language positive and skip words like don't or no. This simple approach helps the rhythm sounds less like a list of rules and more like a comfortable routine.
Below you will find both our summer and school rhythms. I have also left a free download for you to create your own for your family.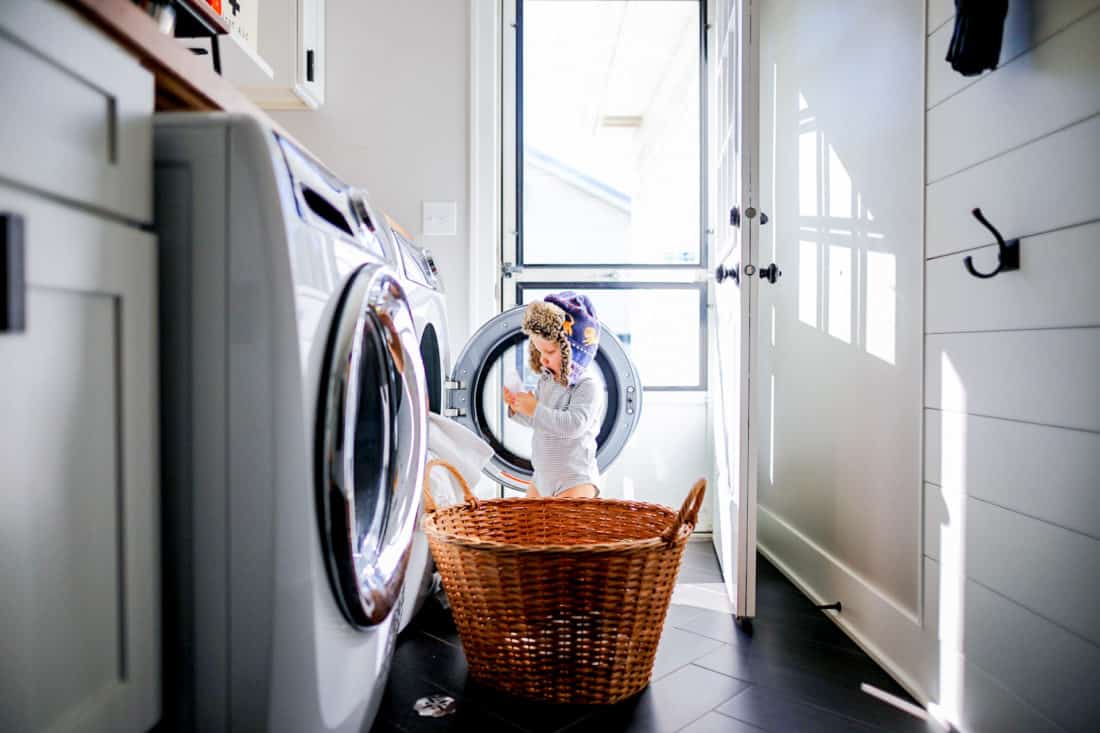 Remember, we are all just doing our best. Showing up and trying to be a good parent is all you can do! We aren't perfect and will not parent perfectly, but we can take small steps to create a home where we help nurture flexibility and understand how we all play a role in making our family work! Please note that we are using this method for all our boys, ages 9, 7, and 3!
I would love to know what rhythms you have in your family or suggestions! Be sure to let me know below in the comments.
In the meantime, enjoy
Our Summer and Fall Rhythms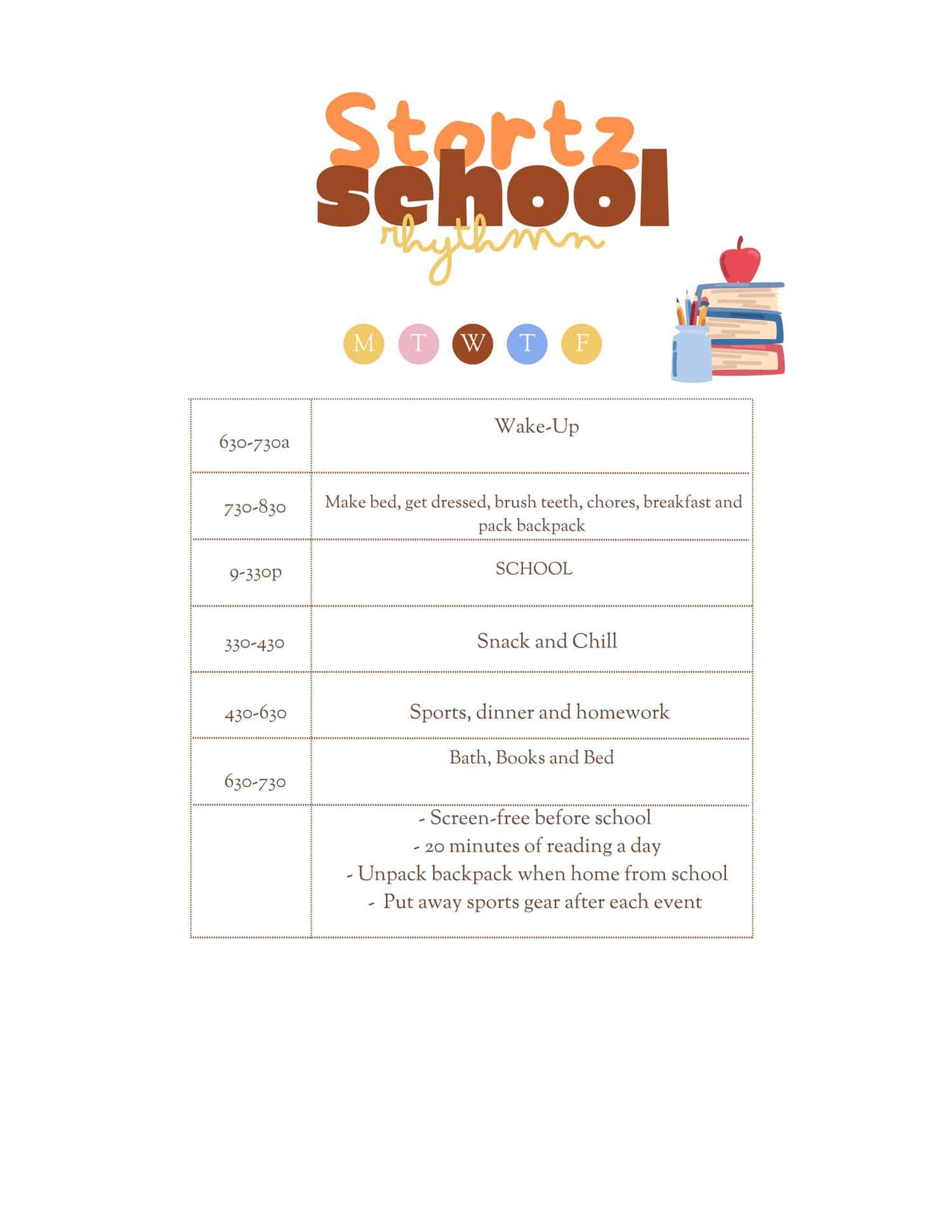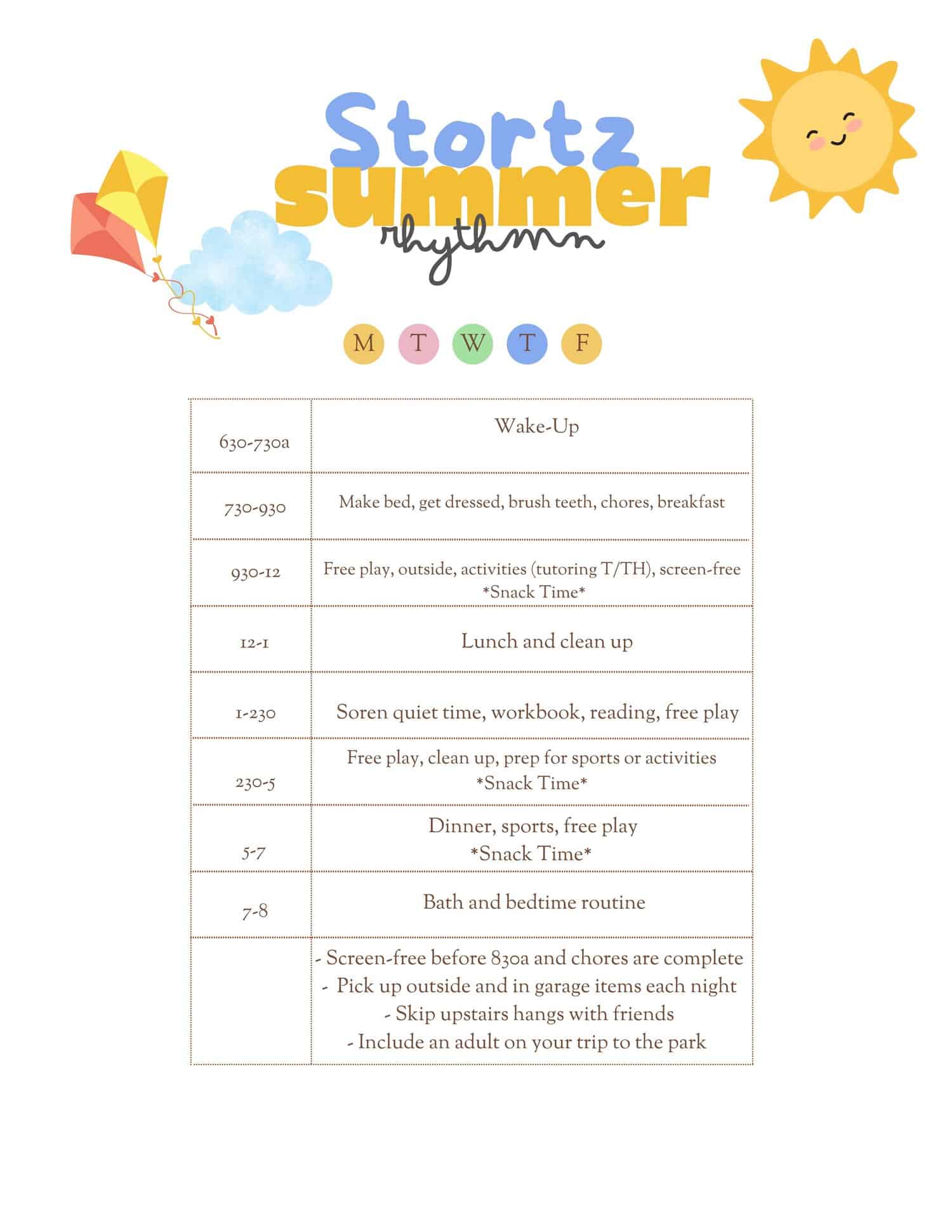 Free Printable Summer and Fall Rhythm Templates