Take a look at the big reveal of our primary bedroom in our old house! Find our favorite items, decorating tips, and more to implement into your own home and decor.
This space was such a labor of love. We had finally started updating the room when the pandemic put it all on hold. Thankfully, slowly but surely, we were able to finish (just in time for us to decide to move- haha)!
Here's the original grainy listing photo. When we purchased the house, it was straight out of 1983. I did love the windows, but the trim and door color was not my favorite, as they pulled really orange.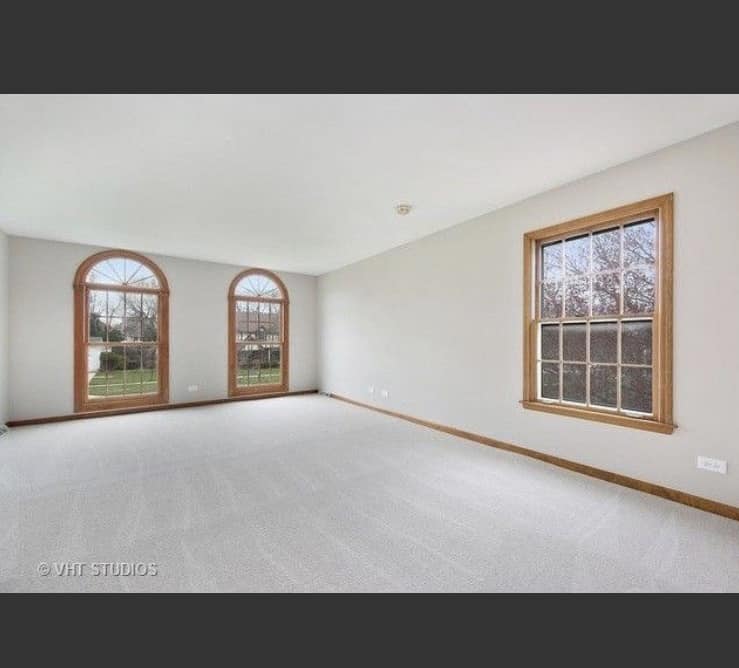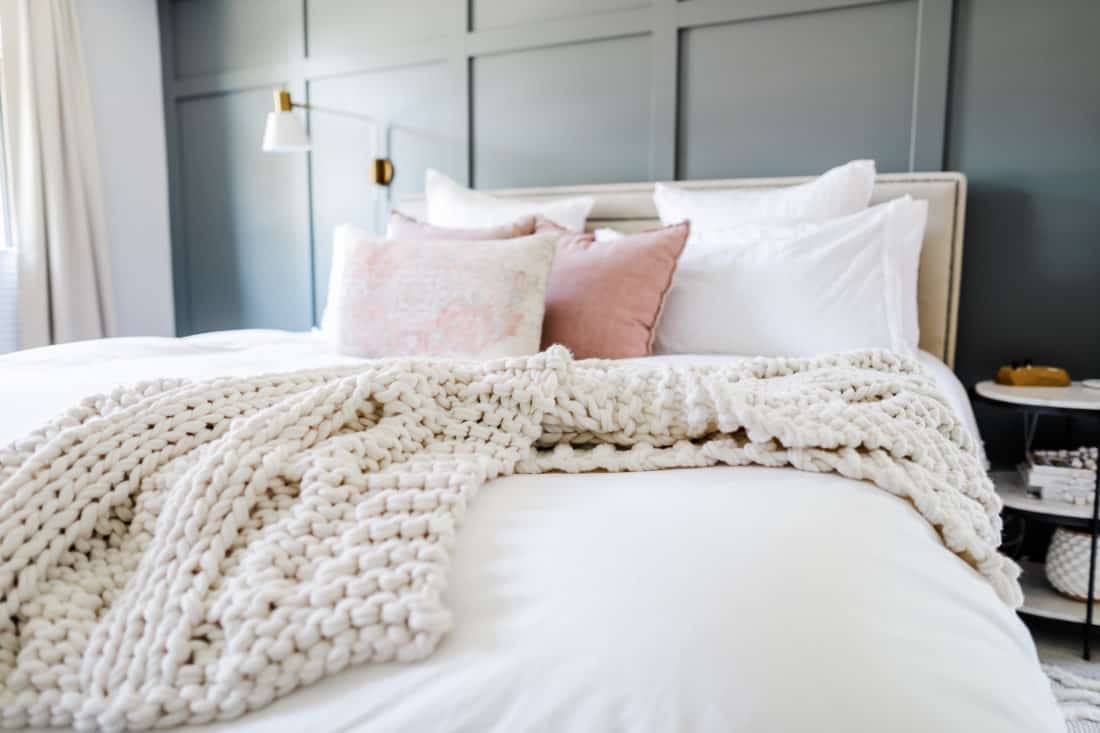 I loved the idea of keeping things light and airy but anchoring them with a darker accent wall. The simple woodwork added interest and created a cozy and relaxing space, just what we wanted.
There are a few splurges in this space, and the bedding was one of them! There is something magical about falling asleep at night when it feels like a fancy hotel bed! The key to this was the duvet insert. The permabaffle Box Goosedown Comforter is magic. The way it's stitched prevents the down from shifting. As a result, you don't end up with just one fluffy corner but rather evenly distributed fluff! I also opted for crisp white bedding to mimic that luxury hotel feeling I was going for. Plus, it can be updated seasonally with throw blankets or pillows, which is so fun!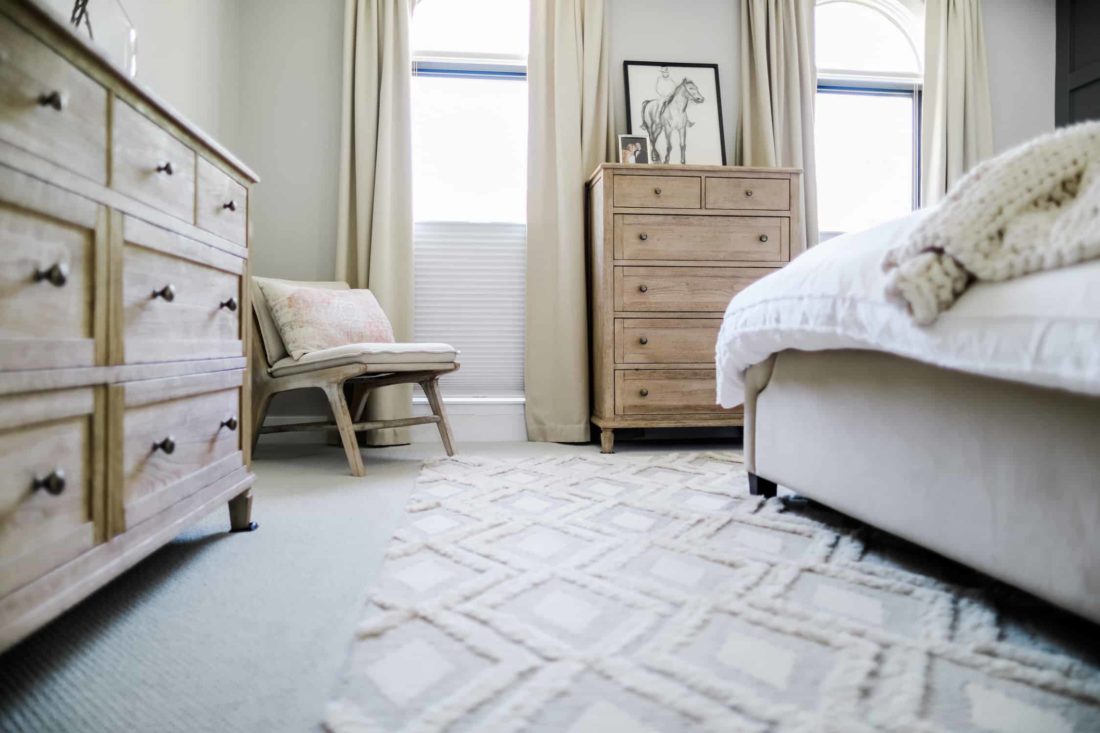 The inexpensive blackout curtains are fabulous! I had these in everyone's bedroom, and I can't say enough about them. I already have them in the new house!
Highlights include this amazing floor-length mirror and the aesthetically pleasing charging station- you can charge your AirPods, phone, and watch all at once! It was a Father's Day gift for Roger, and then I had to snag one for myself!
I am so happy with how things turned out! It was a space that felt elevated but comfortable.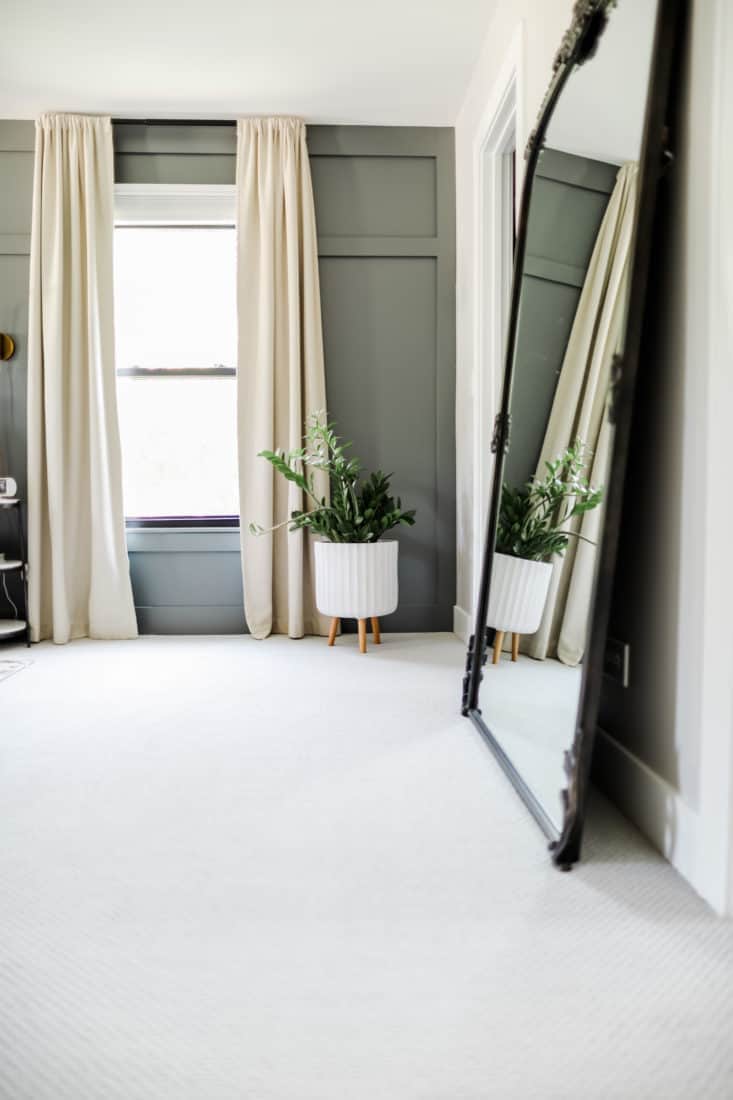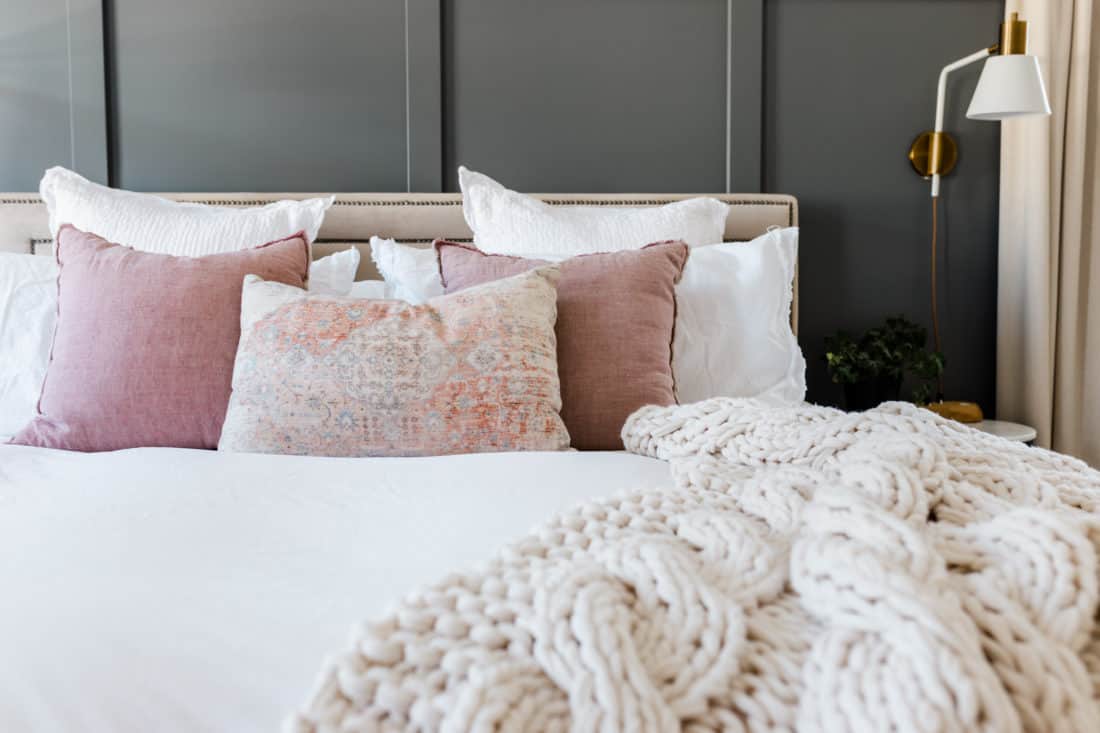 Total work completed in the space:
Doors and trim
Lighting
Windows
Carpeting
Accent Wall Woodwork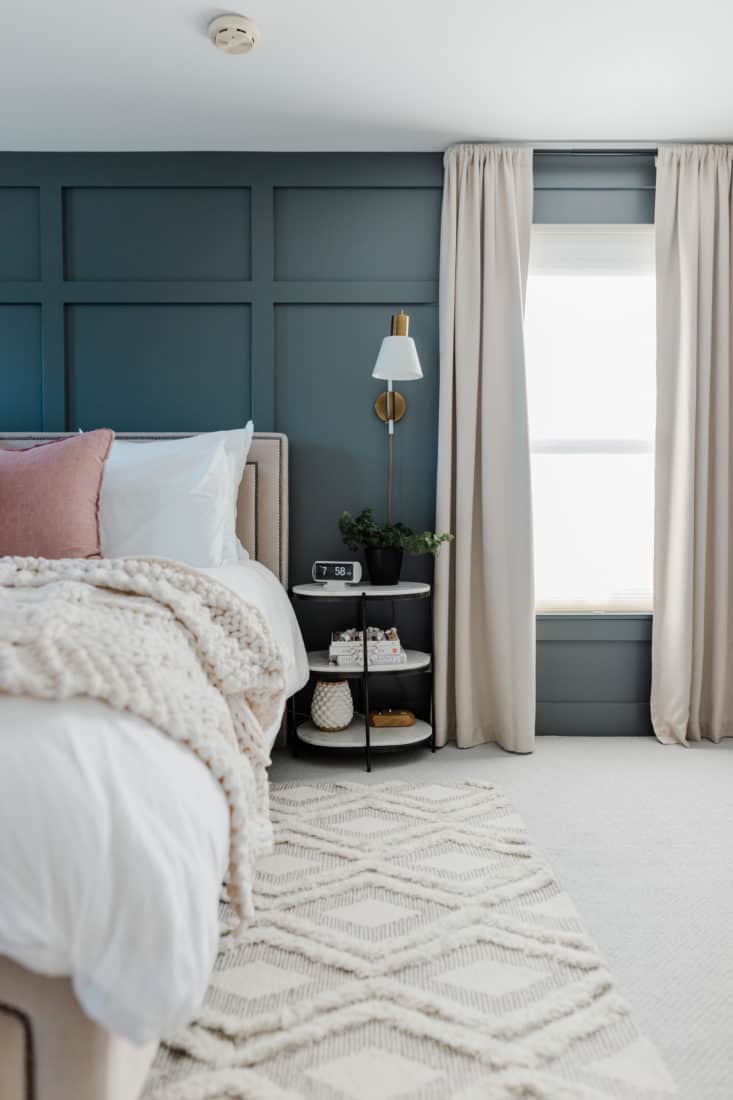 Links for Everything Mention: