Take a look at this fun, low-cost craft idea for a Valentine's Day Advent to show your children how much you love them this holiday! Use it all month long, or create just a few hearts to show you care!
Our children need to see and hear our love for them every day, not only on Valentine's Day. However, a commercialized holiday is an excellent opportunity to be more intentional about showing love to those we care most about. To do so, I started implementing a heart advent of sorts, and it has soon become a tradition! Not only is it so easy to do, but this simple, low-cost activity is also a great way to have your children actively see and hear your love for them. Take a look at what you'll need and how to create your own Valentine's Day advent below!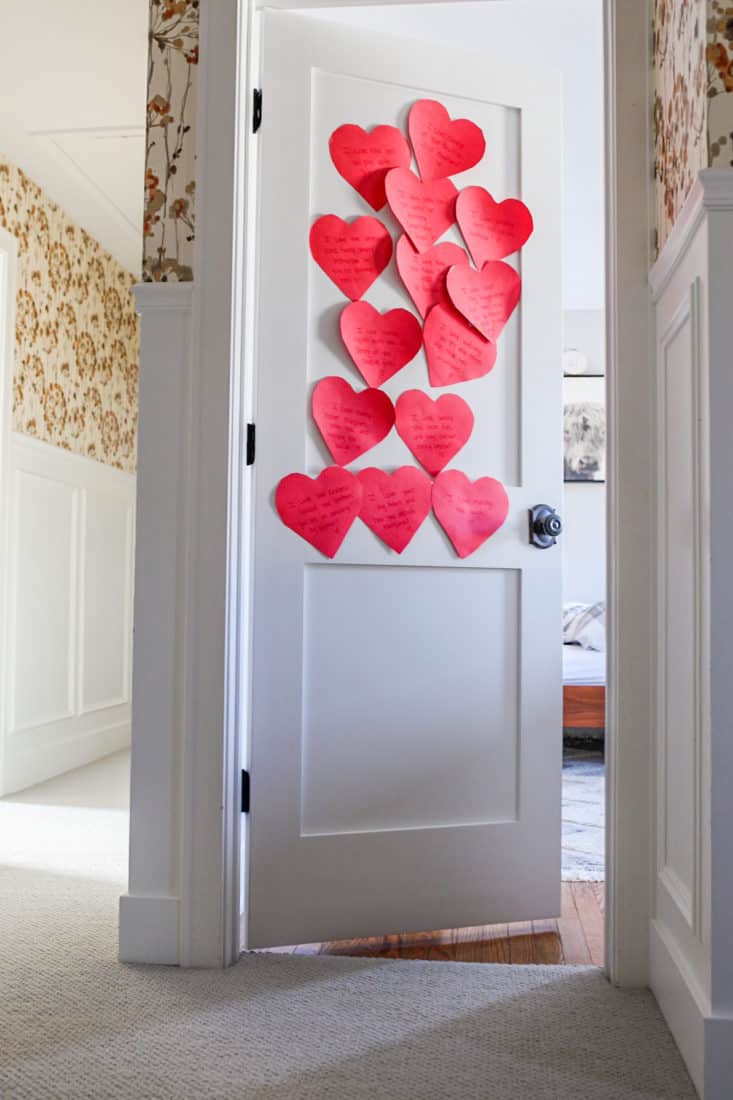 What You'll Need:
Construction paper
Scissors
Tape
DIRECTIONS:
Cut hearts out of construction paper (using the template below if desired), and write something specific you love about your child – You can either do this a day at a time, or write them all ahead of time. Remember, it's so valuable for our kids to hear blanket statements like kind, but even better to provide an example of when they exhibited this trait.

Example: I love seeing your kindness when you spend time playing spiderman with your younger brother.

Carefully tape a heart to your child's door each night for them to view first thing in the morning
Template
Download an 8″ heart template to print and use here.
If you participate, I would love to hear how it went. So, be sure to share in the comments below!
In the meantime, enjoy!
Karin