From My Heart to Yours:
Unveiling 'Journey to Healing' — Your Guide to Finding the Right Therapist
In every endeavor I've undertaken, the driving force has been to create spaces where individuals feel understood and supported. This is the essence behind 'Journey to Healing: Your Ultimate Guide to Finding and Flourishing with the Right Therapist' – a resource born from the deep-seated belief that everyone deserves to be seen, heard, and valued in their healing.
Personal Inspiration
My journey in the mental health field has shown me the gaps that exist when individuals take the brave step towards therapy. I've witnessed the confusion, the yearning for clarity, and the desire for a compassionate guide. 'Journey to Healing' is my gift to you – a culmination of insights and tools to navigate the therapeutic world confidently and easily.
The Heart of the eBook
This guide is more than just an aggregation of information; it's a personal conversation from me to you. It encapsulates everything from understanding various therapeutic modalities to overcoming financial hurdles, ensuring that your path to therapy is as seamless as your courage is commendable.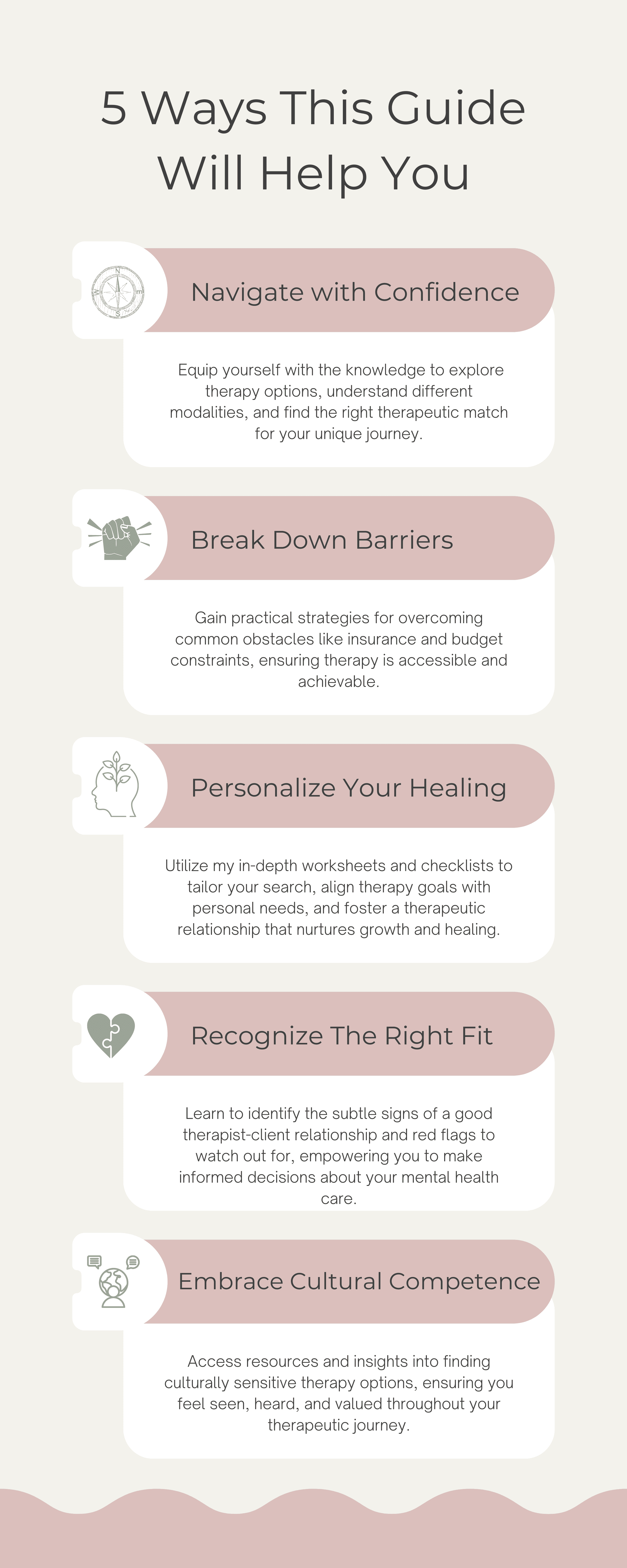 Breaking Down Barriers
I've poured my heart into addressing the challenges you might face, such as insurance puzzles and budget constraints. Nothing should stand in the way of your right to access compassionate and effective mental health care.
Embarking on the journey of therapy can often seem daunting. As someone who has been both a guide and a traveler on this path, I truly understand the weight of taking that first step. My years in private practice have reinforced a simple truth: the alchemy of healing lies in the mutual trust between therapist and client. This guide, born from a synergy of professional insight and personal experience, is crafted to light your way with motivation and clarity.
Every page you've turned has been a stepping stone towards finding a therapist who doesn't just hear you but sees you—fully and without judgment. I've been where you are, ready to unlock new levels of growth and shake free from life's constraints. It is my sincerest hope that "Journey to Healing: Your Ultimate Guide to Finding and Flourishing with the Right Therapist" arms you with the courage, wisdom, and enthusiasm to find that perfect match. A match that not only ensures safety but resonates with the unique cadence of your story.
Join me on this vital journey to healing. Download your copy of 'Journey to Healing,' Let's embark on this path together – towards a future where your mental health is nurtured and celebrated.
In the meantime, enjoy!
-Karin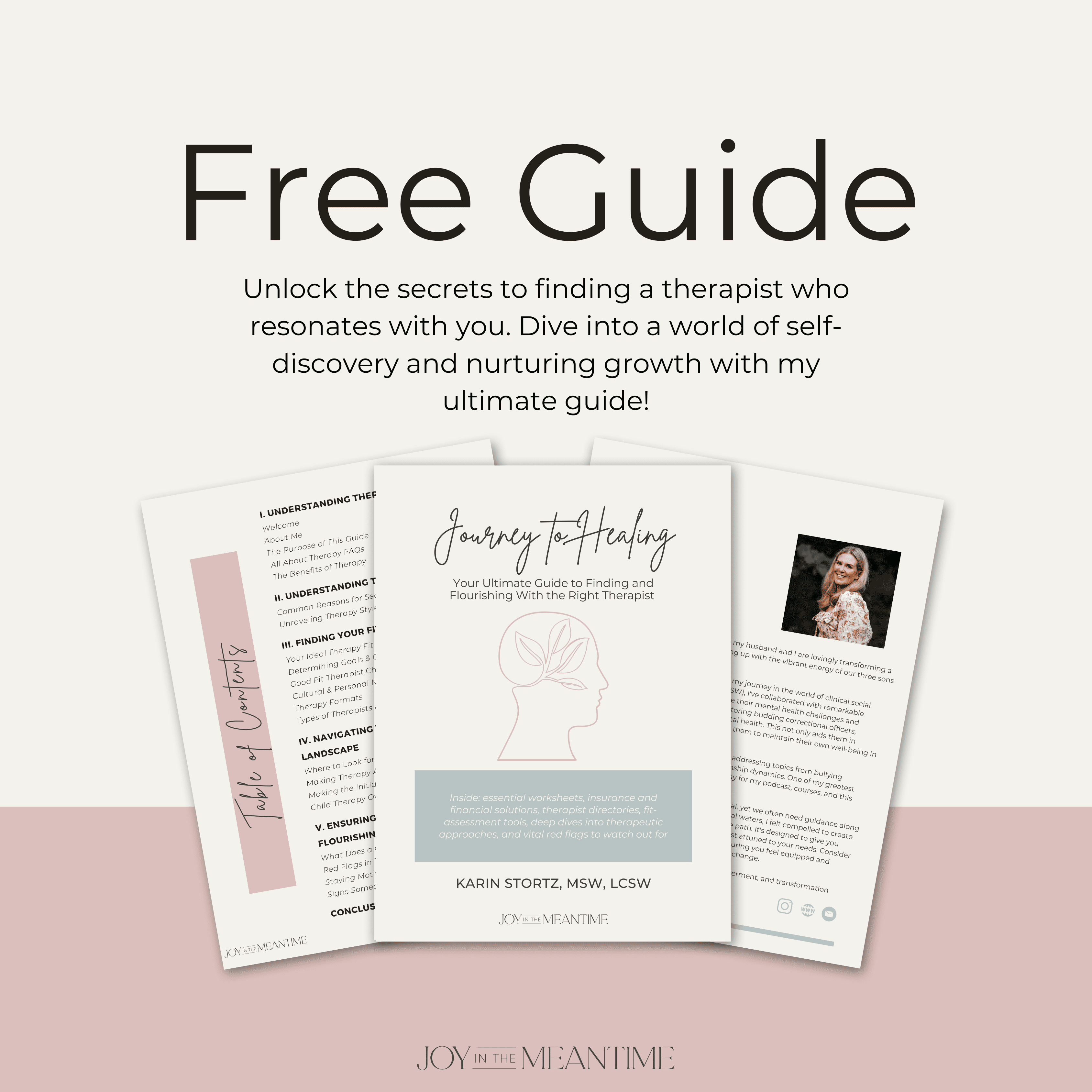 Download the guide!
Once you tap on the "Send Me the Guide" button an email will land in your inbox within roughly 10 minutes. That email will include a short welcome message from me, along with a link to download the PDF.
Warmly and with deep support,
Karin