Take a look at the newest addition to our home renovation project with our newly remolded 1980s built-in!
Have you ever watched the show Madam Secretary? I know, I know, it's a weird intro, but hang tight! Pictured in the show is this fantastic kitchen built-in with books, photos, and cool-looking objects I imagine they acquired on their travels (My total assumption about these fictional characters, by the way). Naturally, I wanted a vibe similar in our kitchen- warm, intentional, and beautiful. I also very much want this to be a home filled with pieces that remind us of those we love, past adventures, and our passions, which is why I am slowly adding decor in favor of a quick HGTV-like styling session.
Much like the rest of our house, the built-in had great bones! I could see beyond the dark wood, thin bowing shelves, and what seemed to be a command station-type desk. So, I had our carpenter out; he saw and understood my vision! As a result, he could change the shelves to a more solid, thicker wood. Then, he swapped out the doors completely while also removing the desk component in favor of more cabinets.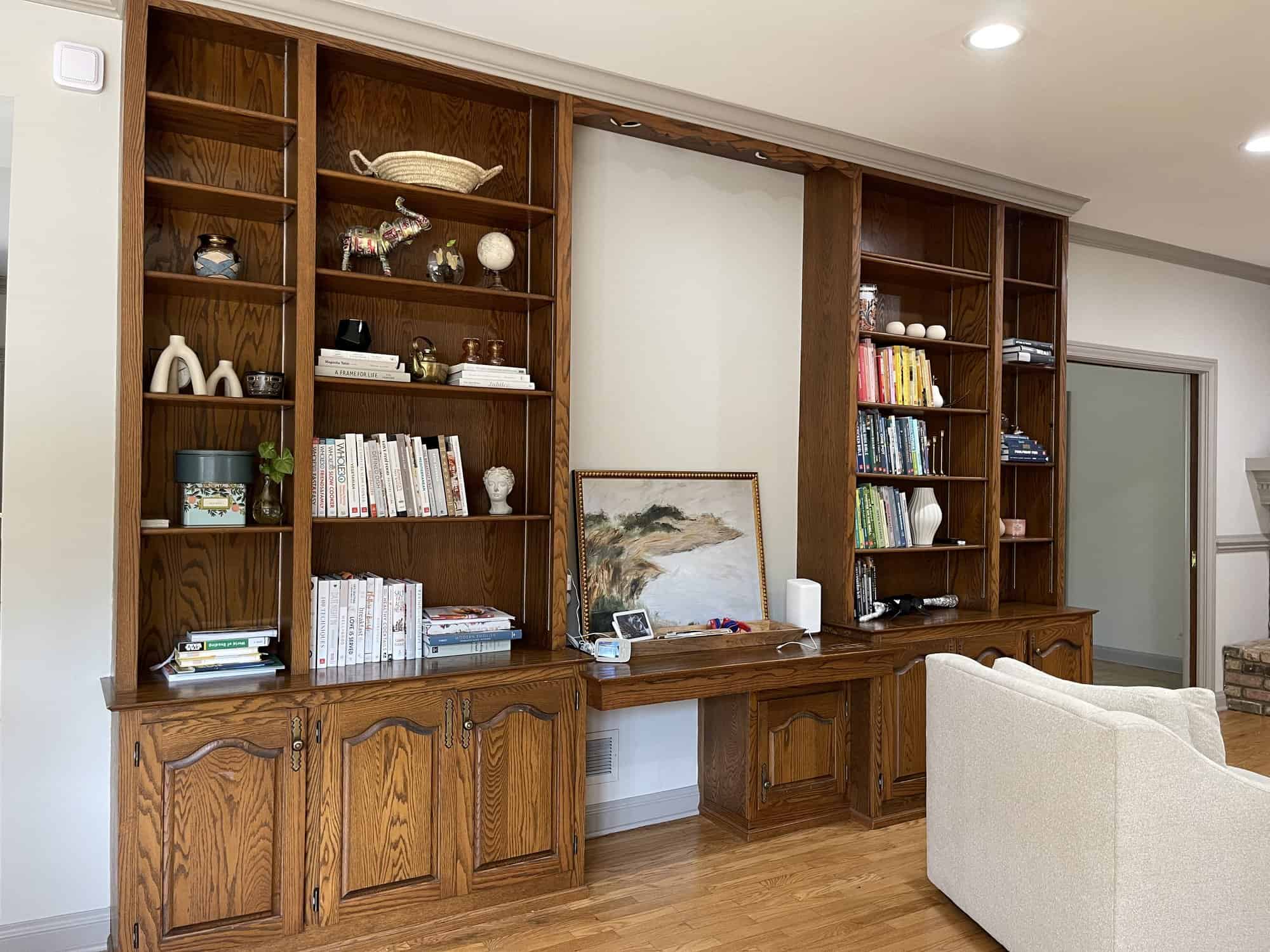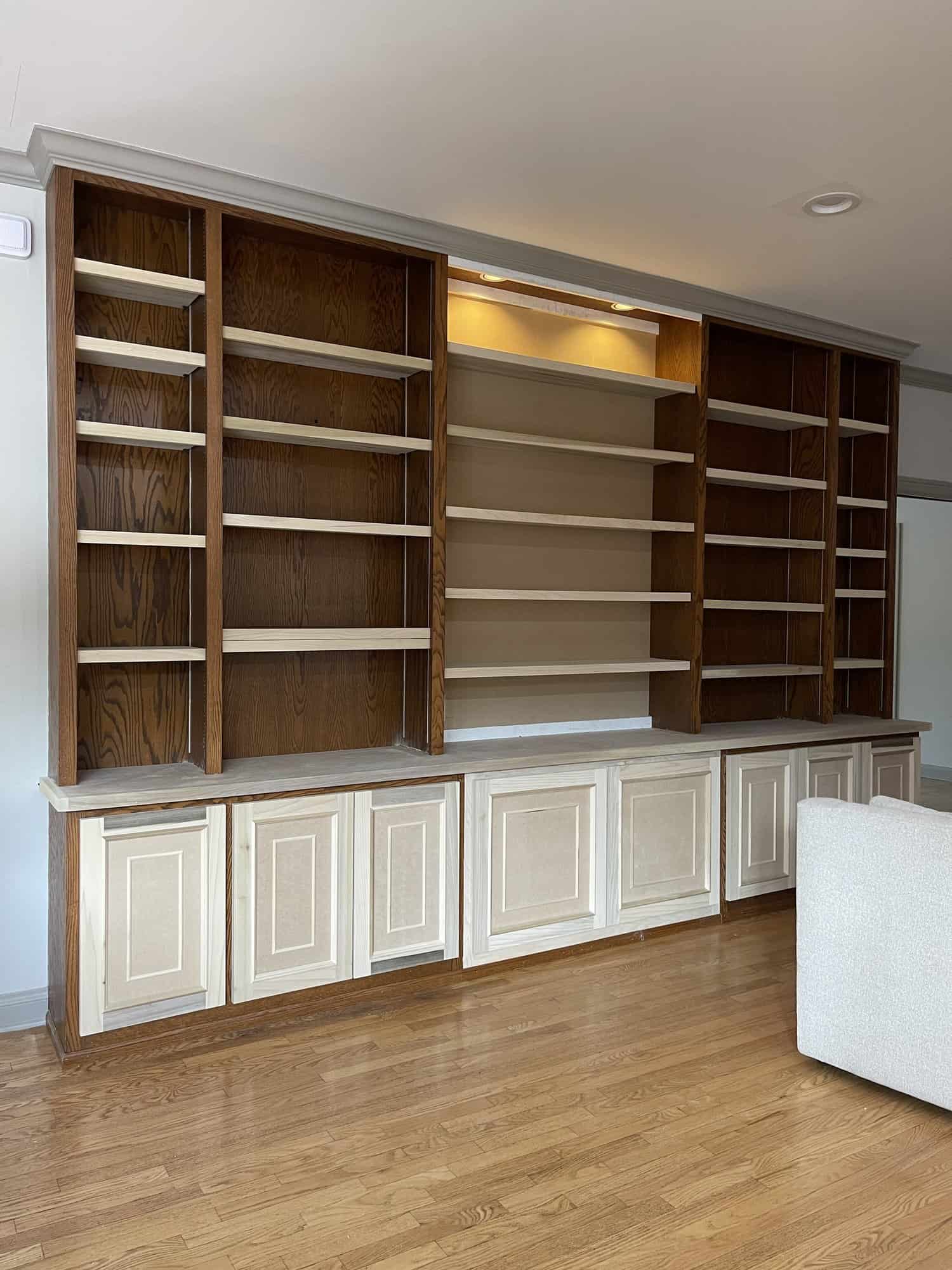 We then called in Save My Cabinets– a local company specializing in updating existing cabinets and making them look new! The doors were taken and painted at her workshop, and the rest of the cabinetry was sanded and sprayed onsite. I cannot say enough good words about Dawn. Her work is impeccable! With a Dexter-like setup, she ensured everything else stayed paint and dust free. She then completed the project by putting on the *gorgeous* hardware.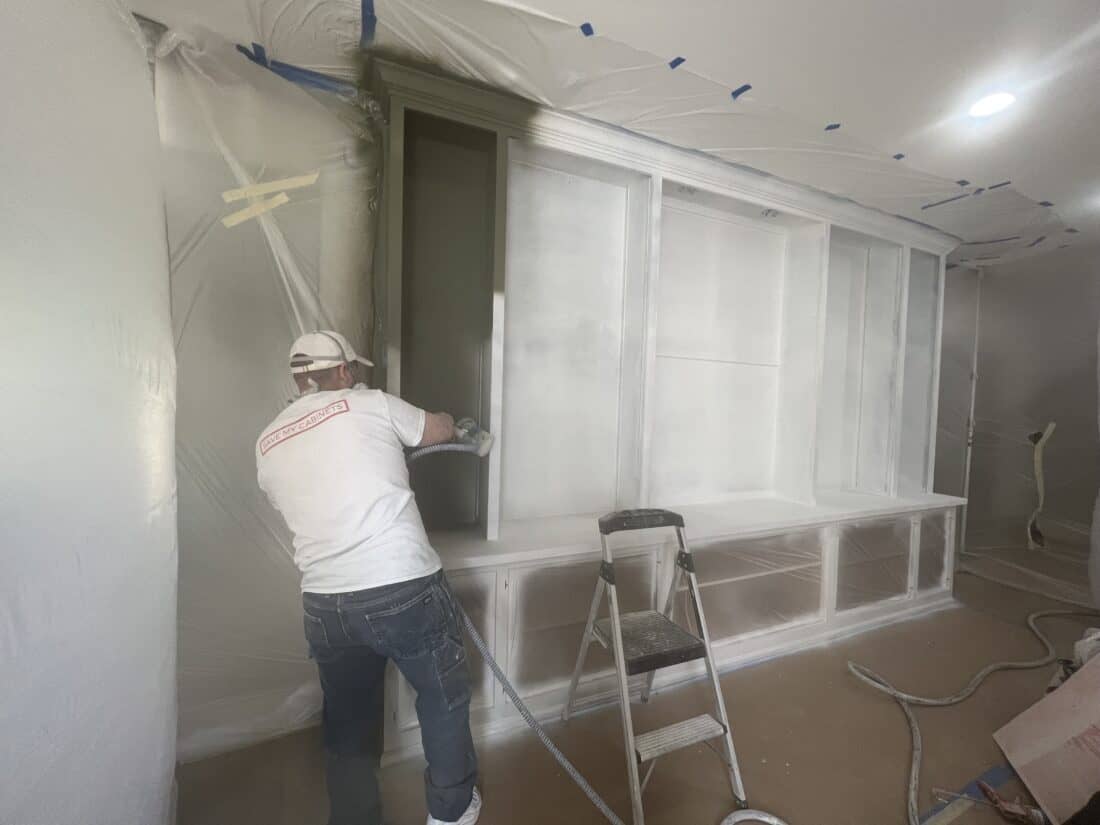 The expertise in spraying left things smooth and provided a custom finish! And check out that hardware, friends!!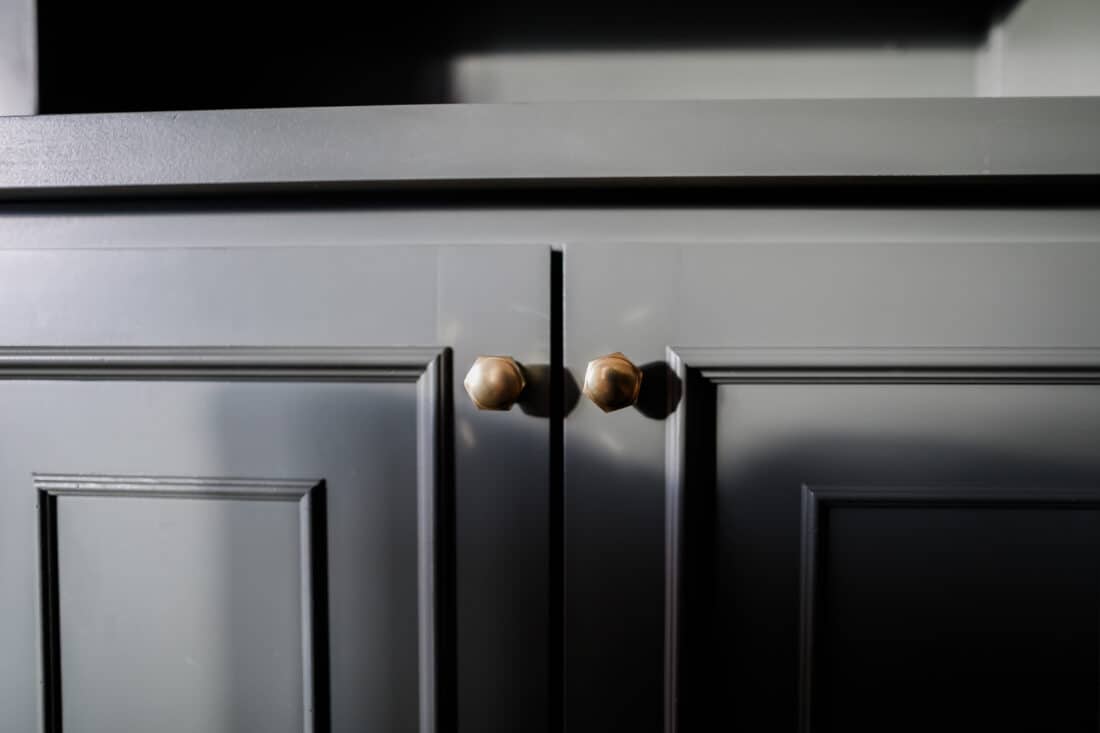 I'm obsessed with the results, to say the least, and I absolutely love how our house is transforming into a home. We have PLENTY more projects, but this pocket of beauty in the kitchen makes me so happy. Take a look at how I've started decorating below!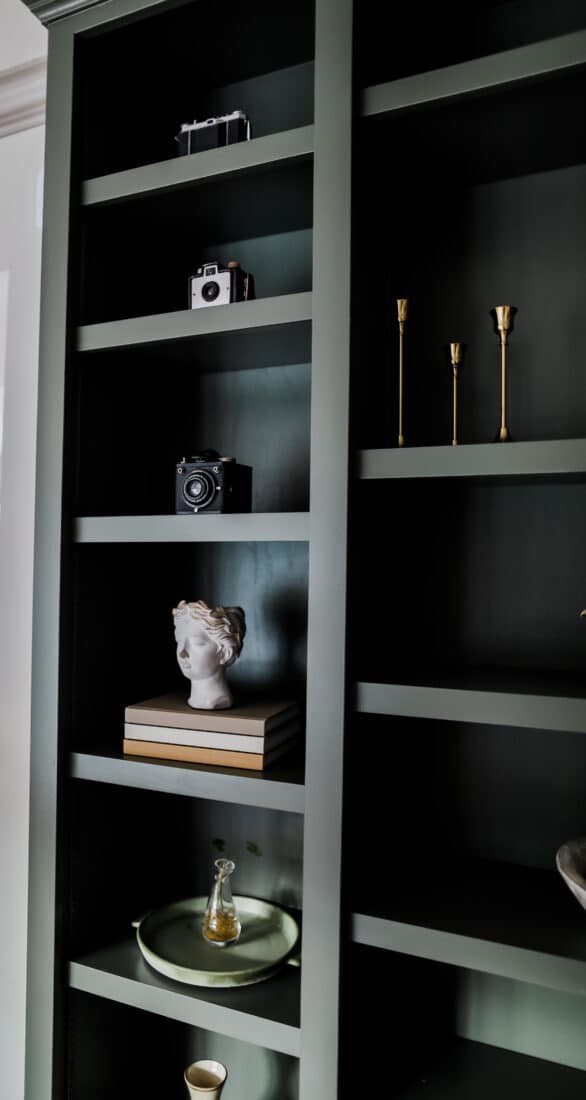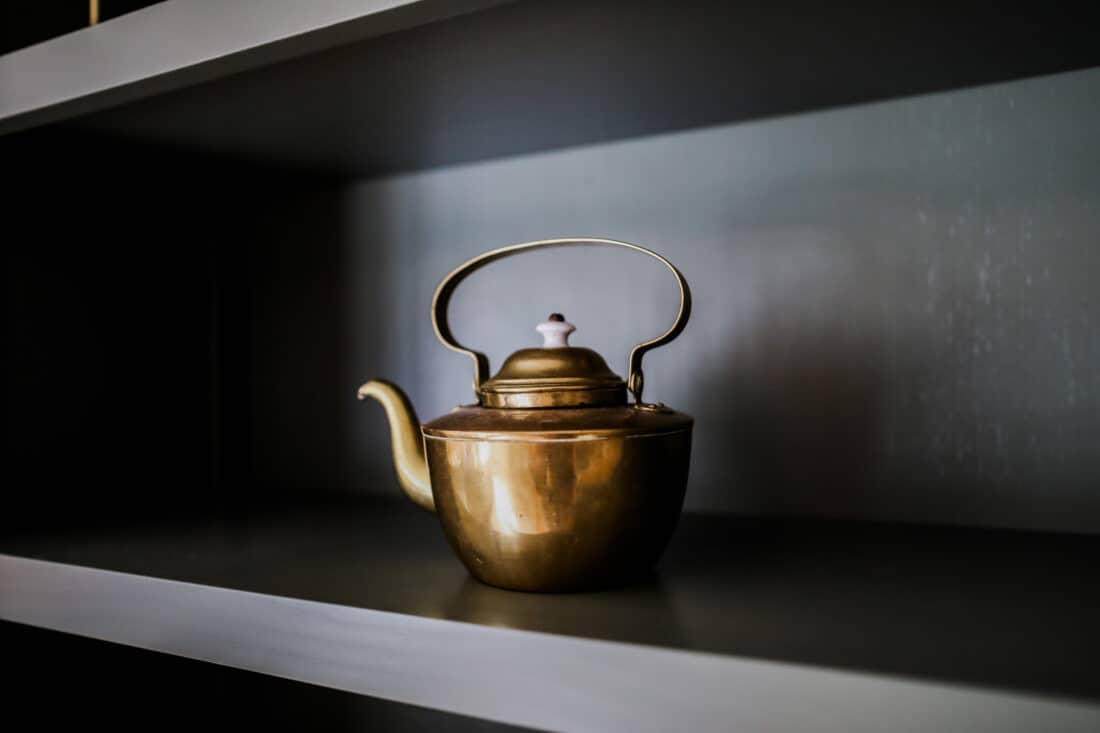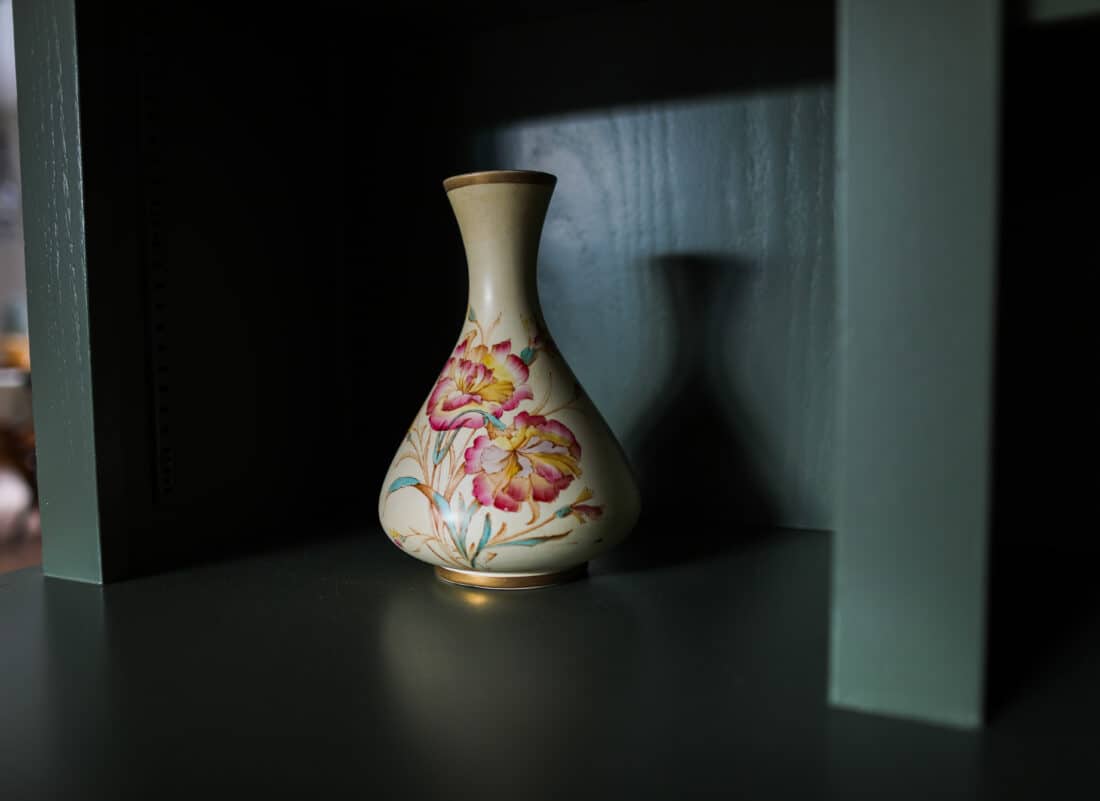 Check out our garage organization and primary bedroom reveal for more updates, and stay tuned on Instagram to continue watching our home renovation projects and all the life happenings!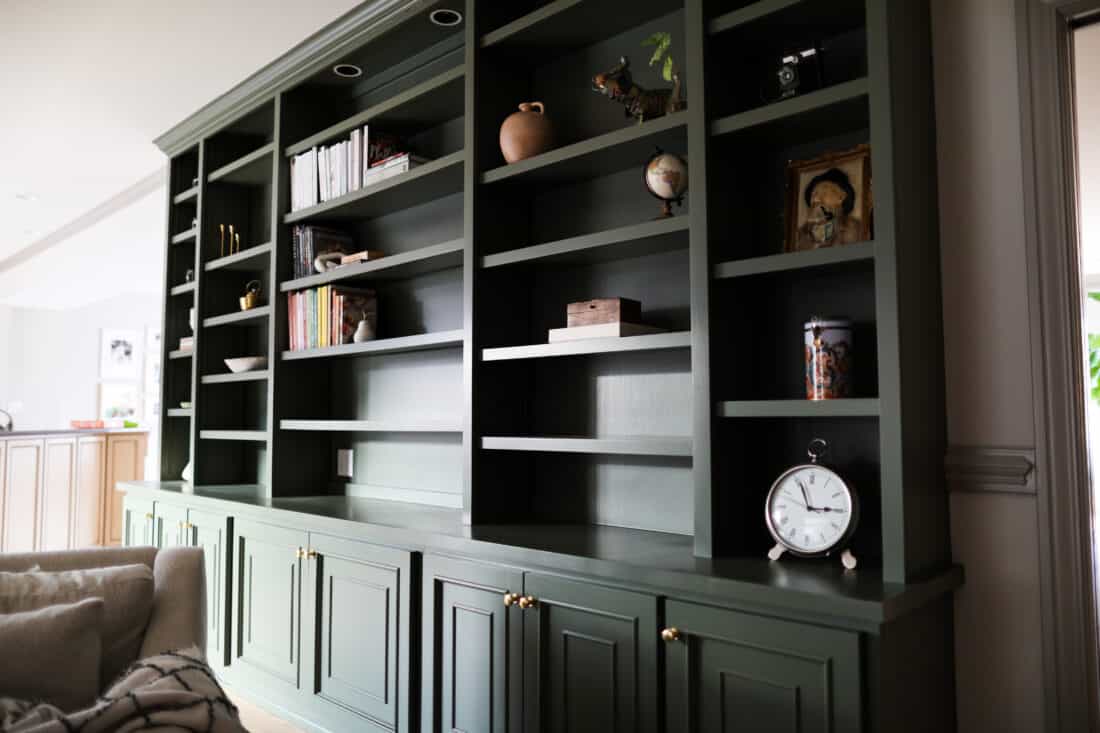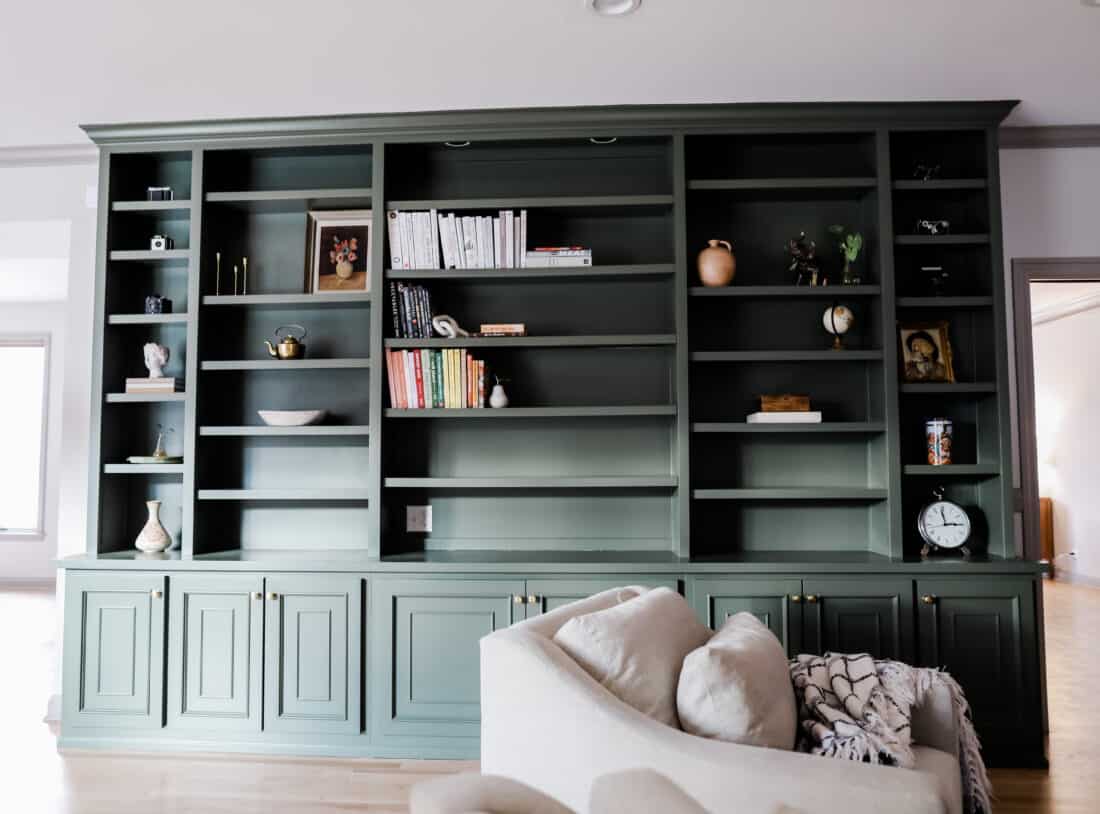 Links
In the meantime, enjoy!