Schooolllllllls out for the summmmmahhhh … and, Lord help me! This summer is going to look a bit different than our usual days by the pool, trips to the park, and travel. But we are determined to find joy and a new rhythm. Below you will find our summer bucket list, some of our reading list, as well as our favorite summer toys.
Summer Bucket List
Summer buckets lists have been when of our favorite ways to welcome summer. I believe there is not only joy in the experience, but in the anticipation.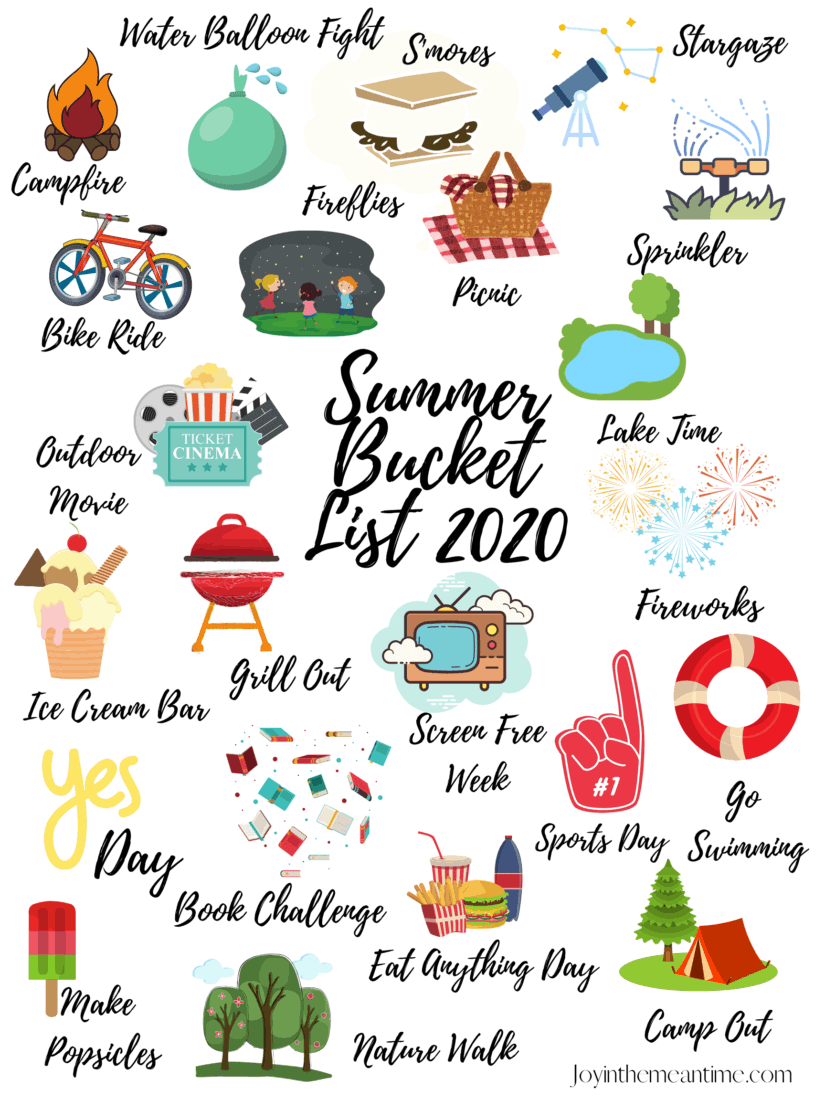 I use MPix for printing a higher resolution poster size prints
Summer REading List
This summer, we have decided to work on diversifying our library, as well as work on my oldest's love of Pokeman chapter books, LOL.

Favorite Summer Toys
These are items we already have and love, or have purchased for our buckets list!

Some links are affiliate, and I may earn a small commission